All Change For Children'S Events In Manchester
Entries for the Junior and Mini Great Manchester Run open on Thursday 9 January. To take on the 10K or half marathon at the Great Manchester Run on Sunday 24 May, visit greatrun.org/Manchester
The Junior and Mini Great Manchester Run will be back in 2020 with a return to a familiar location.
The North West's biggest children's running event will take place on Saturday 23 May 2020 and will return to Manchester's Sportcity for the first time since 2016.
Manchester's ever popular 2.3km and 1.5km runs, for children aged 3-8 and 9-14 respectively, had previously taken place on the same day as the Great Manchester Run, starting and finishing on Portland Street in the heart of the city.
However, to allow parents and their children to enjoy their own run, the Junior and Mini Great Manchester Run will take pride of place on its own day in a dedicated location next to Manchester City's Etihad Stadium, which will kick-start a weekend of activity in one of the UK's most sport-mad cities.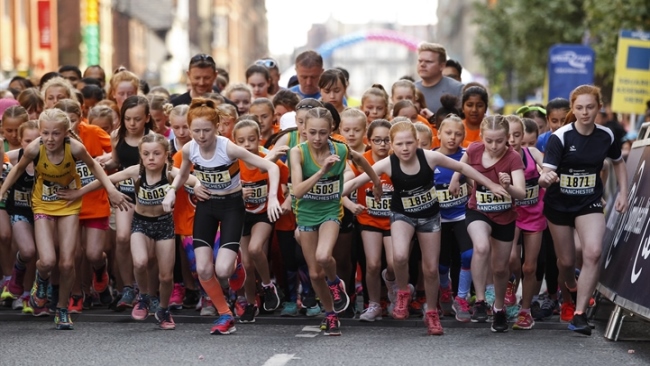 A spokesman for event organisers The Great Run Company said: "Since moving into the city centre, we had found that parents who had signed up to the Great Manchester Run weren't able to accompany their children in the Junior and Mini events and vice versa, so by moving the Junior and Mini Great Manchester Run back to the Saturday at Sportcity this will allow both parents and children to take on their own personal challenge, and make Saturday all about the children.
"We're excited to be bringing the North West's biggest running event back to East Manchester and this is going to kick off the Great Manchester Run weekend in some style."
Entries for the Junior and Mini Great Manchester Run open on Thursday 9 January at 10am To take on the 10K or half marathon at the Great Manchester Run on Sunday 24 May, visit greatrun.org/Manchester