Great Run Team Up With Greggs To Fuel Greatness
The Great Run Company have announced a brand-new partnership with leading food-on-the-go retailer Greggs, who will become the mass participation events company's official volunteer lunch supplier.
Greggs will exclusively supply lunches to Great Run's volunteers across their portfolio of running events in the UK which includes Simplyhealth Great North Run, the world's biggest half marathon and the UK's biggest running event.
Greggs and the Great Run Company announced the new partnership in Greggs' brand-new store in the South Shields Transport Interchange on Monday, the retailer's 2000th store which opened a fortnight ago.
Many of the 57,000 runners taking part in Sunday's 39th Simplyhealth Great North Run will pass the store after their half marathon as they make their way home from South Shields.
Great Run's portfolio events range from Glasgow in the north, to Portsmouth in the south, with 230,000 runners across the UK taking on a host of distances from a one-mile family run to the 13.1-mile half marathon distance.
Of the partnership Roger Whiteside Greggs CEO commented: "Greggs is a national brand with a local culture. Our teams take enormous pride in their connection with, and support for, the local communities in which we operate.
"As the official volunteer lunch supplier of the Great Run Series of events we are proud to be `fuelling greatness', as without the amazing volunteers these events wouldn't happen, and without these events millions of pounds would not be raised for hundreds of charities."
Great Run Company CEO Paul Foster said: "It's great to be teaming up with another North East icon and national success story. We rely on our brilliant volunteers around the country to make our events happen, and just like our runners, they need fuelling for the day. Thanks to Greggs they'll have a pack full of great food to keep them going strong."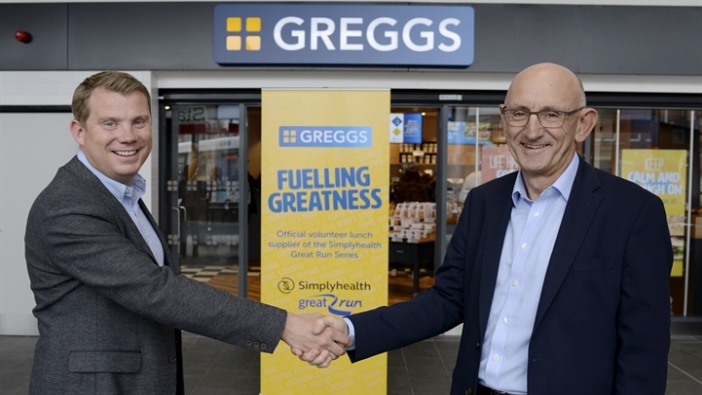 Keith Willshire, volunteer co-ordinator for Blyth Running Club, said: Our volunteers are looking forward to the day and sampling the unique atmosphere of one of the largest events in the North East.
"Plenty of our volunteers have ran, or have friends and family members running, and realise that they will contribute towards their enjoyment of the day.
"Many of the Blyth volunteers have helped every year since they first started and really enjoy the day."
Auriel Brown, from Jarrow Women's Institute, has been volunteering at the event since 1998. She said: "I feel so privileged to be involved in such a fantastic event which really puts the area on the map.
"We had the joy of being the first run to have the one millionth person to finish, and it is all thanks to Brendan Foster who started the whole thing off."