Running Brum Half To Thank Children'S Hospital
The birth of a new baby, especially your first born, is a special, exciting and often nerve-wracking time.
But for Simon Smith elation turned to fear when his four day old daughter was diagnosed with Strep B Meningitis and rushed into Birmingham Children's Hospital, the reason he will be taking on the Simplyhealth Great Birmingham Run on Sunday 13 October.
Little Imogen Rose was born on 21 May 2016 weighing a healthy 6lb 6oz after a fairly straightforward birth and within a couple of hours of her arriving, the Smiths were on their way home to start life as family of three.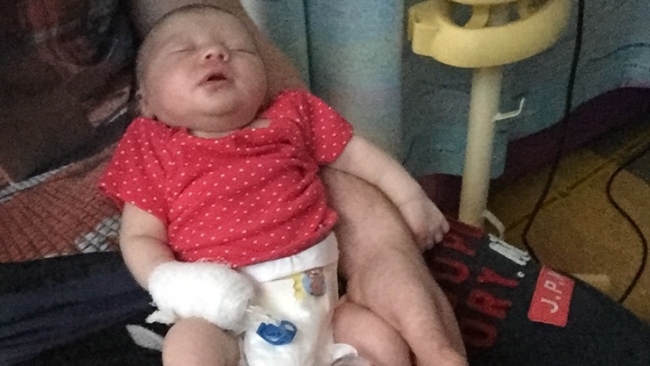 As anxious as all new parents can be though, Simon and his partner knew within a couple of days that something definitely wasn't right. Imogen wasn't feeding or breathing well, her neck movements were stiff and she kept staring at the lights.
On the third day, they took Imogen back to hospital where she was born and it was suggested congestion, that occurs frequently in newborn babies, was the problem but later that night the new parents made the decision to call an ambulance when Imogen's breathing became markedly worse and was rushed to Birmingham Children's Hospital.
Being so young, Simon hadn't yet had a chance to register Imogen's birth so whilst he and his partner left to sort out the paperwork, Imogen's Nana remained at the hospital waiting for news, calling them back when it was confirmed the baby had an infection and required a lumbar puncture.
On being told by Consultant Dr Tall that test results confirmed Imogen had developed Meningitis from a bacterium group B streptococcus, Simon says: "I was in complete shock from the news, trying to hold back tears and be strong for Imogen and her mum. But that first night at home alone with an empty cot and baby things everywhere was very emotional."
Mum stayed with Imogen for the full nine days that she was in the high dependency unit on antibiotics to fight the infection, with the baby continuing to have daily intravenous antibiotic treatment administered by nurses at home over the following two weeks.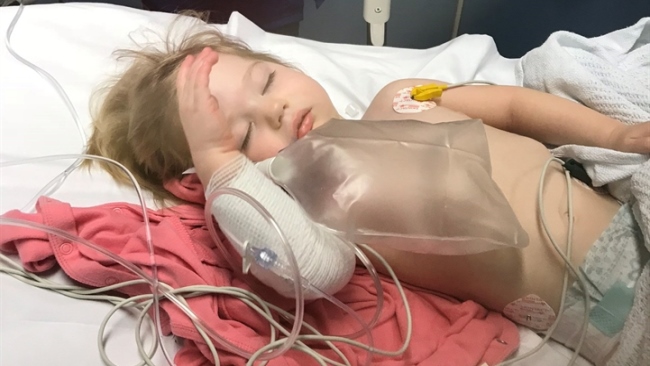 Imogen is now three years old and has already undergone an MRI scan and two EEG scans since she started suffering at least one seizure per month over the last couple of years, the results of the scans confirming the meningitis caused some brain damage and that she has epileptic tendencies.
Her medication was increased in dosage as she got older and the seizures became more frequent before it was discovered it was having an adverse effect, holding her back and causing extreme tiredness which has been addressed with a change to an alternative drug.
Currently the little girl can only say a few single words and is undergoing speech therapy, but her ability to understand what's going on around her is very much age appropriate. The next appointment with her neurologist is to focus on her talking so she can attend a mainstream school.
She also has hyper flexible joints so wears specialist shoes, has to spend an hour a day in a frame and wears hip supports when sleeping. Delayed with her walking she is now mobile but has balance issues, both of which should improve over time with regular physiotherapy.
Imogen will have developmental delays right into adulthood, the severity of which will only become clear with time, as she either hits or misses her crucial milestones.
Group B Streptococcus is the UK's most common cause of life-threatening infection in newborn babies and meningitis in babies under age 3 months. On average in the UK one baby per day develops group B Strep infection, one baby per week dies from it and one baby a fortnight who survives is left with long-term disability. Yet most group B Strep infections are preventable.
To support Simon's fundraising campaign visit justgiving.com/fundraising/simon-smith118
To enter the Simplyhealth Great Birmingham Run click here
Anyone who entered the Simplyhealth Great Birmingham 10k in May will automatically receive £10 discount off the half marathon entry fee, when using the same log in details.