Cancel that trip to Kenya! We've found you ten brilliant places to run around – and they're right on your doorstep.
Best place for easy running – Cannon Hill Park
This lovely loop is ideal for your easy outings. Start at the mac courtyard, and bear right. Swing a left over the bridge, up the gentle hill and amble past the Victorian bandstand. When you nearly reach the main road, lope left. You'll pass the boating lake before returning to the mac. Just under a mile a lap, this one.
Best place for steady runs – Sutton Park
Europe's largest urban park is terrific training for 5k races and upwards. You'll get fabulous scenery, a hard surface, and almost no traffic. There are all manner of laps and loops for you to discover. You'll find a few cafes dotted around too, so you can grab yourself a well-earned coffee after your efforts.
Best place for long runs – Hopwood
From the Hopwood House pub, you can explore some truly astonishing Worcestershire countryside. Head up Clare Hill, for example, and drop down through leafy Alvechurch. Or hit the canal towards Tardebigge, and chase the sunshine over the fields. Whichever way you go, you'll be spoiled for long run options.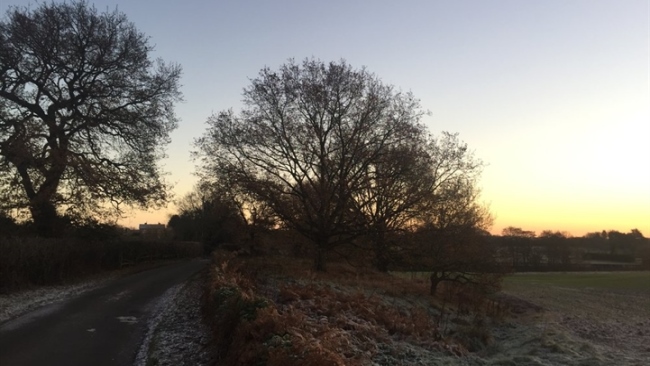 Best place for mile reps – Edgbaston Reservoir
Many runners swear by mile reps as a great way to bring on their fitness. While not exactly a mile, one lap of the scenic Edgbaston Reservoir is close enough for 99% of local athletes. You'll certainly have a few for company most weekends. Remember to warm-up and cool down properly though – your body will thank you the next day.
Best place for city centre running – Mailbox/ University of Birmingham
A popular lunchtime choice for city types, this canal-side run is pretty and easy-to-pace. You'll zoom away from Mailbox with The Cube on your left. Keep your eyes peeled for the University of Birmingham's iconic Old Joe Tower. You'll nip under bridges and even through a tunnel, before turning back when you reach University train station.
Best place for hill efforts – The Lickey Hills
More climbs than you can shake a stick at. You'll encounter long hills, short hills, and irregular wooden steps that will test anyone's mettle. If that's not enough, you'll be surrounded by some breathtaking scenery. Feeling super keen? Then run up Rose Hill first as your warm-up. Good luck! If you want to tackle the hills but don't want to do it alone? Head to Great Run Local Ley Hill free weekly 2-5k runs to put your legs to the test. There's also some new locations on the horizon with Great Run Local in Birmingham so keep your eyes open for those.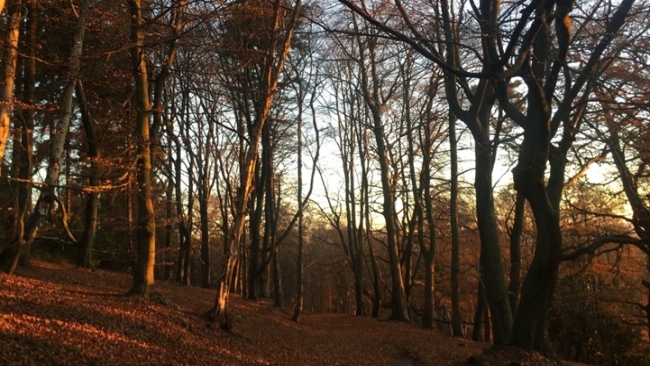 Best place for track work – The Alexander Stadium
Serious about your speed? Then make a beeline for "The Alex". Every year, this world-famous stadium hosts Diamond League athletic meetings. It's also home to Birmingham's own Birchfield Harriers. The track's only open at certain times, so check out the link below for details.
Best place for a grass session – Rowheath Recreation Ground
Only a stone's throw from Cadbury, Rowheath's soft surface is a joy to run on. Fast and flat, it's ideal for sharpening you up without wrecking your legs. And if you're lucky with the weather, you'll catch some lovely summer sunsets. You can drive to Rowheath Pavilion, or jog up from nearby Bournville station.
Best place for cross-country training – Cofton Park
This challenging circuit boasts hills, thrills, and some wonderful views of the Warwickshire and Worcestershire countryside. Cofton Park is a firm favourite with cross country types – and it's easy to see why. Once you've cracked running round here, you'll never fear another course.
Best place for trail runners – The Waseley Hills Country Park
Fancy yourself as a would-be trail or ultra runner? Then the Waseley Hills should be top of your list. Tough and beautiful in equal measure, they'll soon get you into shape. Forget about timing your runs here though. These hills and trails are about building your strength, not your speed.