It's almost time to dig out your hats and gloves and set new goals as winter approaches.
Whether you've just got into running this year, or achieved a PB at a Simplyhealth Great Run event, it's a good opportunity to look ahead and focus on your next challenge.
We have something for everyone, so head to our events page and set your sights on being your greatest. Check out our tips to keep you running this autumn:
Run Together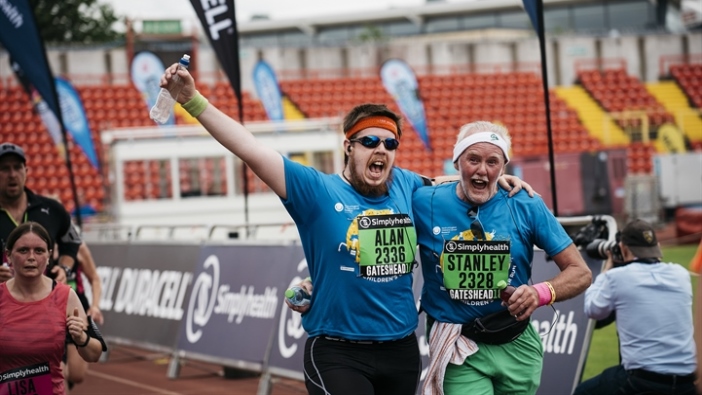 The evenings are getting darker earlier but that's no reason to stop running. Don't get spooked out by running alone – buddy up and head out on well-lit streets.
Kit Yourself Out
Make sure you glow in the dark! As it gets darker you need to be seen by others when out running. Invest in some fluorescent clothing with reflective strips. Be seen, be safe.
Get Creative
Get creative with the kids this Halloween and try trick or treating with a twist. With your little pumpkins in tow, set up your route around the block and try jogging between each street. Of course, fancy dress is a must, or you could even pretend a zombie is after you!
Make sure you also check out a Great Run Local to see which free 2k or 5k events are offering a fancy dress theme!
Spooky Tunes
Get in the Halloween mood by compiling the ultimate All Hallows Eve playlist. Do your best moves to Thriller as you pound the pavements or use the Monster Mash to liven up your hill sprints.
Fuel on Pumpkin
Pumpkins aren't just for Halloween. They're the perfect food for athletes. Check out Go Faster Food's scrumptious pumpkin pancake recipe here.
Get some new Trainers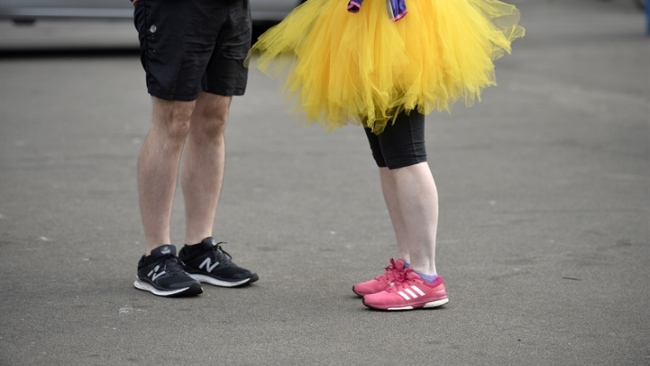 Time to dust off the cobwebs and get a new pair of trainers.
If you've run hundreds of miles in your current pair this year, or they're not quite supporting your feet anymore, put a spring in your step with a fresh pair of treads. A podiatrist can advise on the best type of shoes for your feet.
Forget the Nightmares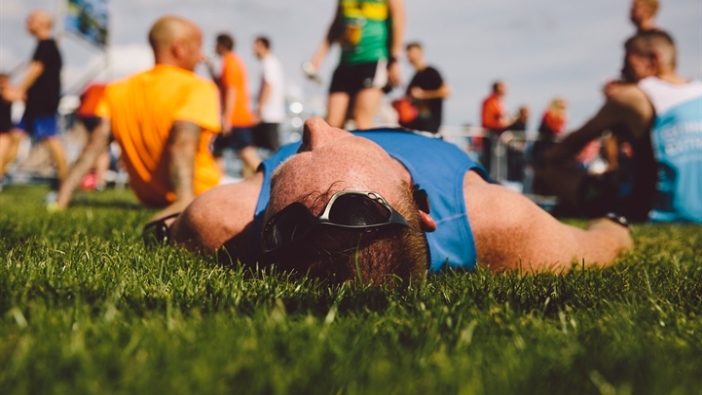 If you've had a bad experience with running don't let this put you off. Power through. Every run is different so don't make excuses, put your running nightmares behind you!
Look for your next Challenge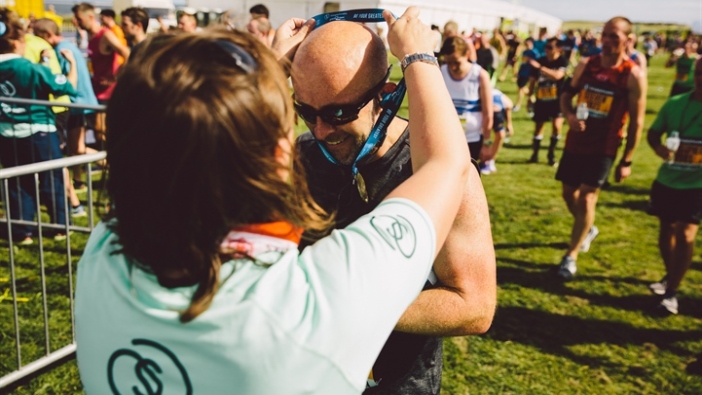 Has running put a spell on you? If you've taken part in a running event and caught the bug, make sure you sign up to your next Simplyhealth Great Run challenge so you have something to continue to aim for.
Don't let your rest period last too long! If you're feeling inspired to take part in a running event next year and experience the buzz of a finish line feeling with thousands of others, you can visit our events page.