Aberdeen's parks and paths, its magnificent beach and the extensive network of forests around its boundary offer some fantastic places to train for the Simplyhealth Great Aberdeen Run.
Here's our top 10:
1. The Beach Promenade
Linking the mouth of the River Dee with the mouth of the River Don, this gently curving promenade stretches for three kilometres on two levels and offers uninterrupted views of the magnificent city beach and Aberdeen Bay. The route is pancake flat with the exception of a couple of short ramps, and part of the Simplyhealth Great Aberdeen Run route! There's free parking at the beach and cafes for post-run refuelling.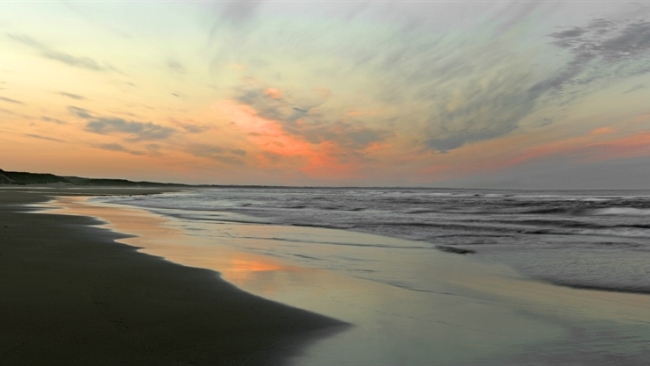 2. Seaton Park and the Don Valley Bridges
How many bridges can you cross along the River Don? Start your run at Seaton Park and cross the Bridge of Don before following the riverside footpath, ending at the ancient Brig o' Balgownie – a route followed by all Simplyhealth Great Aberdeen Run Half Marathon runners on Sunday 27 August. Cross the Brig and head through the 'hole in the wall' and back into Seaton Park. Follow the internal trails until you get to the foot of the hill below St Machar Catherdral then take the new path which goes through Donside urban village and into Tillydrone. Take the cobbled road down to the old Grandholm road bridge and cross the river to head along the old mill lade footpaths on the north side of the river. Once in Persley,  travel across Persley Bridge and follow the riverside path back to Tillydrone, retracing your steps to Seaton Park.
3. Hazlehead Park and Countesswells Woods
The woodland trails through Hazlehead Park have been popular with runners for many generations. Further investment has been used to upgrade and resurface some of the woodland trails, which are excellent for running and are sheltered to a certain degree by the trees flanking them.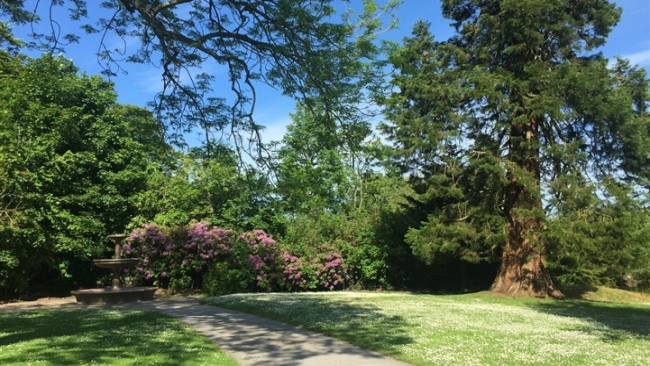 The trails also link through to the larger Forestry plantations – Countesswells Woods, Kingshill and Foggieton – all of which offer additional paths over a variety of terrain. The café in the Park is a great meeting place for post-run chat, coffee and cakes.
4. The Chris Anderson track at Aberdeen Sports Village
This all-weather 400m track, which has hosted the Scottish championships in recent years, is a top rate facility. As local runner Callum Walker says: "It's a flat and smooth surface and you can run as far as your imagination can take you. Rumour has it that three local heroes have run round it 105.5 times in one go." It is easily reached by public transport, there's plenty of car parking, toilets, changing and showering facilities, as well as a café for post-run refreshments.
5. Formartine and Buchan Way
The former railway line linking Dyce with the Buchan agricultural heartland and the costal fishing ports of Peterhead and Fraserburgh closed many years ago, but has been converted into a walkway which is popular with runners and cyclists. From Pitmedden Road playing fields you can run for as far as you choose! It's 40 miles if you go all the way to Fraserburgh and there's a 13 mile spur leading from Maud to Peterhead. As might be expected from a former railway line, the gradient isn't too severe, although in places it can be deceptive.
6. Kirkhill Forest
Kirkhill Forest offers fantastic running opportunities for people working on the industrial estates in and around Aberdeen Airport.
There's a main loop which is 5km on gravel road but there's many trails suitable for mountain biking and running. It's close to Aberdeen, with as much off-road running as you want varying from easy to very technical trails, with some fantastic views from Tappie Tower.
7. Tyrebagger Woods and Elrick Hill
Tree lovers will spot Scots pine, Douglas firs, beech and larch on a run around the trails of Tyrebagger Woods, located on the west side of the A96 dual carriageway opposite Kirkhill Forest. There's also a sculpture trail and no end of wildlife to be spotted if you are out for an easy jog.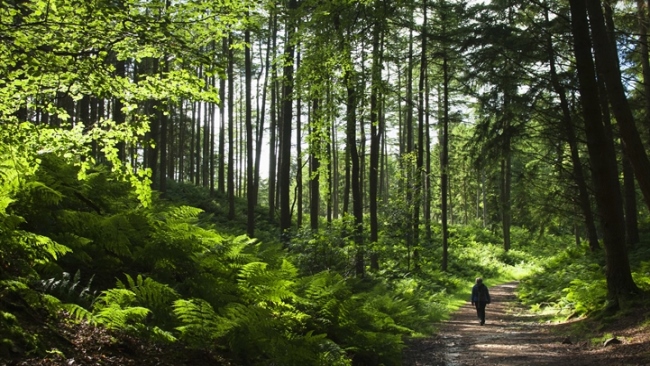 But this area also offers some testing running terrain if you are keen on a hard workout. Car parking is available off the B979 Kirkton of Skene road, close to the A96 junction.
8. The Deeside Way
The old suburban railway from Ferryhill in Aberdeen out to Cutler, was Queen Victoria's means of getting to Balmoral Castle for her summer holidays in the 19th Century. Dr. Beeching couldn't see the potential of this line, which he closed in the 1960's, but it is now a popular running haunt. Parking, café and toilet facilities are available at Duthie Park at the start of the route.
9. Nigg to Cove Coastal Path
The coastal path from Nigg Bay to Cove on the south side of the city is very exposed but when weather conditions are calm this offers some stunning views. It's a round trip of roughly nine miles if you start at Nigg where there's parking. It's possible to extend the run by starting at Torry. It's great for people who work in the Tullos/Altens area. Nearby is the Gramps where you run over decent paths up and around Kincorth and Tullos hills.
10. Sheddocksley/Kingswells/Bucksburn Paths Network
There's a fine network of paths, trails and old farm tracks linking the Sheddocksley Kingswells and Bucksburn areas. Local runner Steve Buchan is a regular in this area. He said: "I have a six mile loop I do regularly, which is mostly on trails and farm track. I start on the Lang Stracht, on the slip road opposite Dobbies garden centre. The trails go to Kingswells, then eventually join Bucksburn Valley trails. The path takes you close to Newhills and joins the Howes Road just before the bus terminus and turn right to follow the farm track to the football pitches at Sheddocksley. You then head west back towards Kingswells, back out on to the Lang Stracht and past Dobbies. The route is quite challenging with plenty of hills and can have extra miles added by following other footpaths."
Or if you fancy something further afield…
If you don't mind getting a little sand between your toes, to the north of the city there's miles of beautiful beaches starting at Donmouth and continuing to Balmedie, Newburgh and beyond.
To the south there are the limitless trails around Fetteresso Forest near Stonehaven and another wonderful beach with dunes at Lunan Bay.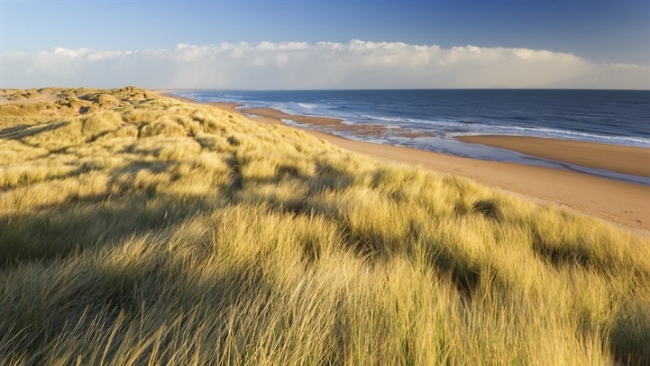 To sign up to the Simplyhealth Great Aberdeen Run, visit greatrun.org/Aberdeen