You're in the middle of your training plan for your event and you're freaking out looking at your sessions for the next week because you know that 'long run' on Sunday is going to be here before you know it.
Well, let's just start by saying that a long run could be any distance. Whether you're just starting out running, a 5k at your local weekend run might be your biggest goal to achieve. Or maybe you're training for a half marathon and you've got a 10-miler on the horizon. And let's not forget marathon training – that's when the miles are really clocking up over the week.
Some of you may enjoy the longer run and see it as a great way to switch off from the daily stresses and unwind whilst burning off some energy. For others, the 'long run' can really drag and feel, well, long.
So, here are our tips to get over the distance factor and get you through it.
FOCUS ON THE END GOAL
Visualise yourself crossing the finish line at the event. Think about how great you'll feel when all the training has paid off. Try to think about how your day will pan out from the night before the event to your celebrations afterwards. Picture where you'll put your medal in the house and of course, that post-run selfie and future profile picture to showcase to the world what you've accomplished!
This will help you put things into perspective and remind you that your end goal is something worth training for and what an amazing achievement it will be. Before you know it, a couple of miles will have passed and you won't have even noticed.
RUN SOMEWHERE INTERESTING
If you're planning your long run route the night before, try and take yourself somewhere new. This means you won't be passing the same buildings and lampposts that you usually do, but instead you can take in your new surroundings and discover new places. This is a great way of passing the miles. If you're running somewhere totally new then getting slightly lost isn't such a bad thing. You'll be thinking of how to get back to your starting point rather than thinking of how many miles are left.
MAKE YOUR ROUTE CIRCULAR
If you can, try and make your route circular rather than out and back. This can help you mentally overcome the miles. If you run out one way and the same way back, you know exactly how long is left – and that probably won't help. So making your route a nice round one around your local city or town will help stop the miles building up in your head.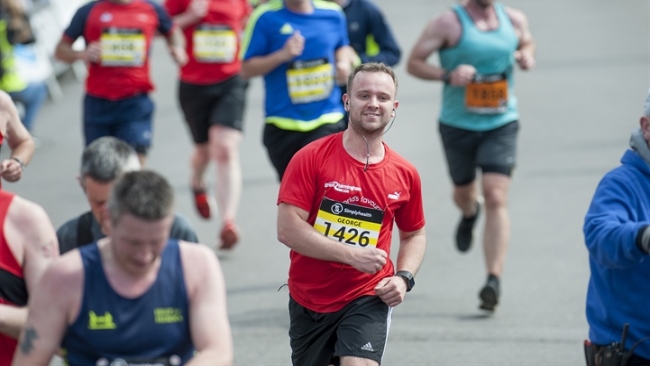 LISTEN TO SOMETHING YOU LOVE
It's one of the most obvious ones, but listening to music, podcasts or audio books can be great motivators. Running slightly faster to an upbeat tune or taking it easy on a slower paced track can help break up the monotony of running. Get your playlist prepped the night before, or just whack the radio on. Tunes will get you through and hopefully make you feel less bored. And music is just one option to help keep you going – podcasts and audio books are great alternatives. They help the time pass quickly and you never know, might learn something new depending on what the podcast or audio book is about. Maybe something totally different to running will help take your mind off running such a long way.