Birmingham Run To Set Off From New Street On Sunday
Half marathon runners, are you ready? This year's Simplyhealth Great Birmingham Run is just days away.
The biggest 13.1-mile run in the Midlands takes place on Sunday, October 13, and will see thousands of participants set off from New Street in Birmingham city centre to raise funds for charity, beat a personal best time, or meet a healthy lifestyle goal.
The Great Birmingham Run features a new and improved route for 2019, passing the famous Rotunda, Selfridges and St Martin's Church before taking runners along Pershore Road and into south Birmingham.
Following previous years' half marathons, the Simplyhealth Great Birmingham Run will begin its return to the city centre when it reaches the 6-mile mark at the picture-postcard suburb of Bournville, a favourite spot for spectators to cheer on family and friends.
The new route sees a return to some of the event's most popular running locations of past years, including Cannon Hill Park at 9 miles; considered one of the most beautiful open spaces in Birmingham, and world-famous Edgbaston Stadium at the 10-mile mark; the scene for some of English cricket's most memorable matches.
The event features the ENGIE Business Challenge, which pits work teams against each other for fastest-time trophies and bragging rights in the corporate world. The Business Challenge is the perfect team-building exercise and can help companies raise vital funds for foundations or CSR projects.
ENGIE provides energy and services to a growing number of businesses and communities across Birmingham and the West Midlands. One of these is a long-standing partnership with Birmingham City Council, delivering low carbon energy across the city, playing a pivotal role in the city's climate change strategy.
Among ENGIE's 20-strong team running on Sunday is CEO Nicola Lovett, who said: "I'm really excited to be taking part in the ENGIE Business Challenge at the Great Birmingham Run, where I will be running alongside 20 colleagues raising money for our ENGIE Chosen Charities Macmillan, Mind and The Princes' Trust."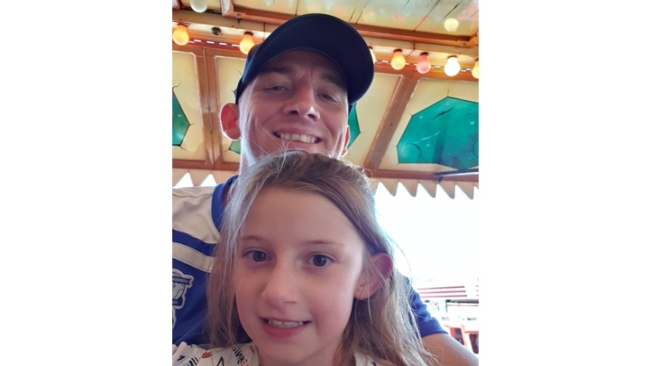 A Midlands dad whose daughter was born with a rare heart condition will be taking part in Sunday's Great Birmingham Run to raise money for Birmingham Children's Hospital Charity.
Mark Husbands, 36, from Ross-On-Wye, is gearing up to run the half marathon course to say thank you to the hospital where his daughter Holly, seven, received three life-saving operations after she was born with a congenital heart defect.
"The doctors and nurses at Birmingham Children's Hospital have given Holly a new lease of life and saying thank you just doesn't seem enough.
"I recently took up running again with my local church group and I've planned a series of half marathons and challenge runs for the next year. I ran the Birmingham 10k for the charity earlier in the year and just thought running the Great Birmingham Run – in the same city Holly was treated – would be a poignant tribute to Birmingham Children's Hospital."
It's not only mums and dads who will get the chance to run the streets of Birmingham city centre on Sunday.
The Simplyhealth Junior and Mini Great Birmingham Run takes place on the same day as the half marathon, meaning the whole family can enjoy a full day of sporting activity and celebrate in style with a finisher's medal.
The 1.5k Mini Run is open to children between the ages of 3-8, while the 2.5k Junior Run is open to 9-16 year-olds. All finishers receive a medal to show off at school or to friends.
More than 120 children from Nishkam Primary School in Handsworth, Birmingham, and Nishkam Trust School in Wolverhampton will be wearing the red tee-shirts of city charity Zero Hunger with Langar at the Mini Run, to help the charity's mission to improve quality of life around the world. 'Langar' is the concept of providing free compassionate food for all people, regardless of faith, gender, age or social status.
Jayne Fearn, Simplyhealth Great Run Lead says: "We're delighted to be back in Birmingham for the Simplyhealth Great Birmingham Run. The Junior and Mini Great Run is sure to be a highlight of the day.
"This year, we're proud to have Diabetes UK as our official charity partner for the Series as this enables us to continue our great work in supporting people with their health. Good luck to everyone taking part and we look forward to seeing you all at the finish line to celebrate your amazing achievements."
Roads will be closed on Sunday, October 13th, to allow all participants and spectators to enjoy the Simplyhealth Great Birmingham Run in safety. To find out which roads are closed and the times they re-open
click here
The 2020 Great Birmingham 10k and Great Birmingham Run will open for entry at 10am on Sunday 13 October. For more information visit
greatrun.org
.