Runners Take On Virtual Gnr Across The World
On Sunday (13 September 2020) runners in 57 countries across six continents created their own Great North Run, with many of them relishing the challenge of creating their own scenic half marathon in the world's most iconic cities.
Take a look at the pictures as the Great North Run went international.

Paul Potter, New Zealand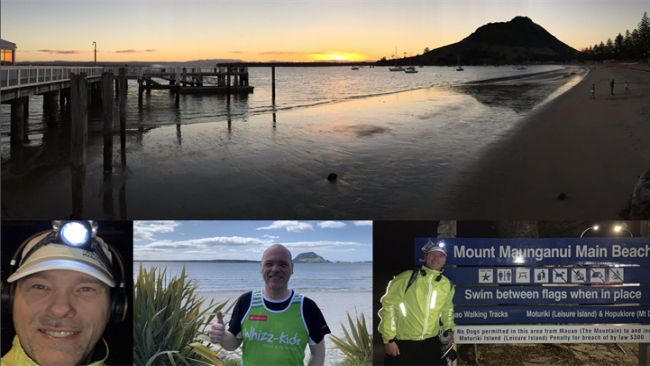 Paul Potter of Tauranga, New Zealand finished at 11.08pm local time with a time of 2hrs 38mins. He enjoyed a scenic route taking in the beautiful Mount Maunganui Beach and the Tauranga Harbour Bridge, albeit in the dark!

Victoria and Michael Webster, Singapore
Expat couple Victoria and Michael Webster plotted a route around Singapore Harbour, with the iconic Marina Bay Sands Hotel in their sights as they completed the 13.1-miles in drizzling rain.
Tim Williamson, Singapore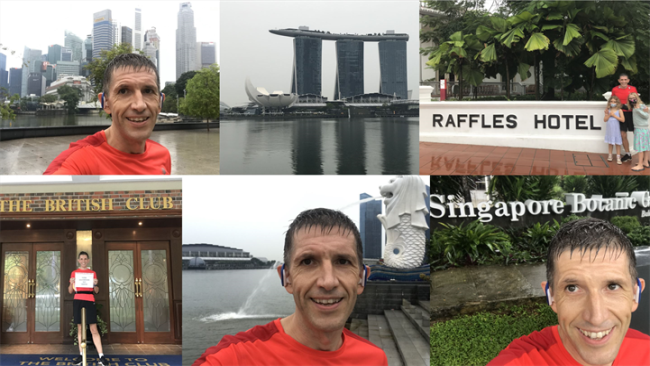 Tim's route started at The British Club in Singapore and went past some of the major landmarks in Singapore including the Raffles Hotel, the Merlion, and the Marina Bay Sands. Tim battled heavy rain throughout the run, but was spurred on by his daughters Charlotte (10) and Annabel (7) along the way. Originally from Newcastle, Tim is a former newsreader for Metro FM and Great North Radio. His father still lives near Hexham and his run today was dedicated to his stepmother who suffered a stroke recently. Tim raised over £600 in funds for the North East Trust for Aphasia for his efforts.
Leigh Sedgley, Scotland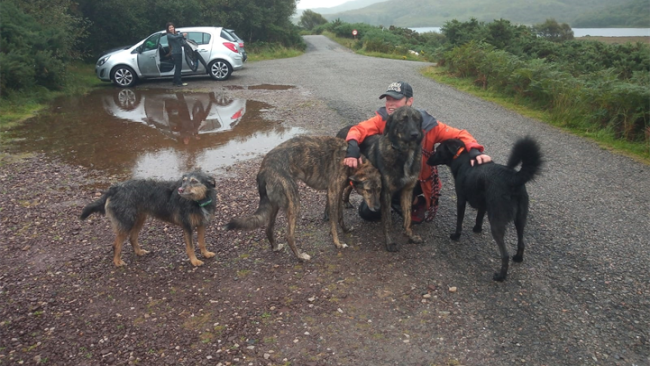 Leigh Sedgley of Lairg, far up in the North West Highlands of Scotland, ran with the iconic Suilven mountain in her sights and with her four rescue hounds as company along the way. Leigh's run was a bit more strenuous than most as she navigated a hilly route in the rain, also taking in Canisp mountain and knee deep puddles as she went. Originally from Sheffield, Leigh has become known locally for her delicious cakes and slices which she serves from her Living the Dream snack van beneath the Stoer Lighthouse, a business she also uses to regularly support local charities.
Meyrick Tillman, Japan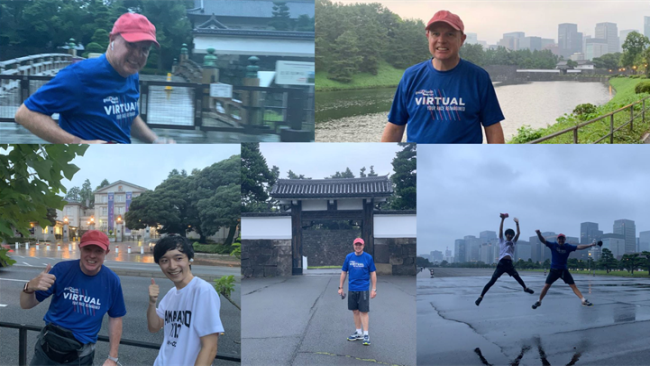 Meyrick battled a typhoon in Tokyo where he ran a route past iconic local landmarks with his friend Jun Kamiyama who signed up at the eleventh hour. Having already completed four previous Great North Runs throughout the 1980's, Meyrick this year ran at night passing by the British Embassy, the Emperors Palace, Budokan, the Olympic stadium and Ginza as he completed the 13-miler.
Alton Ellis, Canada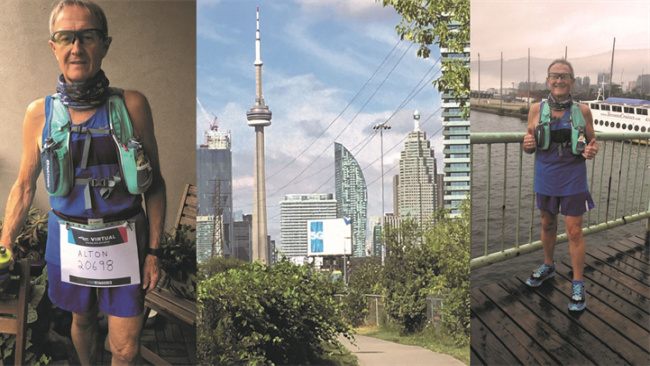 Alton Ellis of Toronto, Canada joined his niece, who lives just outside Darlington, for the Virtual Great North Run. Alton ran through bucketing rain as he took in the sights of Toronto including the harbour and downtown area including the CN Tower. Despite his phone dying half way through, Alton managed a time of 02:05:20, matching his previous personal best.