2018 Expected To Be Biggest Great North Run Weekend
For more information ahead of the event, visit Greatrun.org/North
The UK's biggest ever children's running event, the addition of the new Simplyhealth Great Tees 10K and an anticipated record number of finishers in the iconic half marathon will make this year's Simplyhealth Great North Run weekend the biggest in the event's history.
Following several years of reaching capacity in record time, 1,500 additional places were made available for the 2018 Simplyhealth Junior Mini Great North Run to keep up with ever growing demand.
Over 8,500 young athletes are now registered to take part on Saturday 8 September.
Youth Programme Manager, Charlotte Allan from the Great Run Company said: "With only one in five children nationally getting the recommended amount of exercise, we're delighted that this event is bucking the trend and encouraging kids to get active and enjoy the positive experience of completing something that physically challenges them.
"Running is a really easy sport for parents and kids to do together, it builds confidence and helps lay down the foundations that will encourage them to stay active for the rest of their lives."
New events scheduled to be staged simultaneously in Stockton-on-Tees, the Simplyhealth Great Tees 10K and the Simplyhealth Junior and Mini Great Tees Run, will see an additional 1000 plus people participating in the south of the region.
Stockton-on-Tees Borough Council Leader, Councillor Bob Cook, said: "We are very proud to be bringing a Great Run event to Stockton-on-Tees and are looking forward to welcoming thousands of runners and spectators to the Borough in September.
"The Simplyhealth Great Tees 10k takes place just a day before the biggest of them all – the Simplyhealth Great North Run – so this promises to be a memorable weekend for the North East region as a whole.
"It's going to bring so many benefits. As well as raising our profile it will provide a major economic boost to the area, encourage exercise and raise lots of money for charities."
Saturday's events will be rounded off with the sold out Simplyhealth Great North 5K back on the Quayside in Newcastle. 1,000 runners will take part alongside one of the pioneers of women's running, Kathrine Switzer.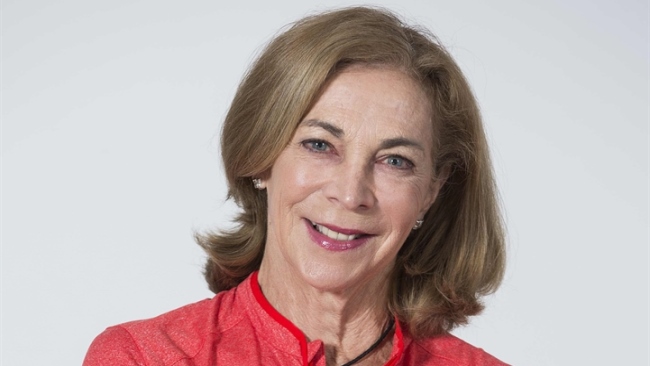 Kathrine defied convention and became the first woman to officially complete the Boston Marathon in 1967.
Kathrine said: "By the time I finished the race in Boston, I knew that my life mission was to create opportunities for women in running so they could feel as fearless and confident as I did.
"At the time, the idea of long distance running was considered very questionable for women; people thought arduous activity meant that you would get big legs, become masculine, or unable to have children. Women were really frightened of these myths, and missed out on so much running joy and good health.
"I'm looking forward to taking part in this epic weekend of sport and meeting the women running alongside me."
Organisers are also expecting a huge turnout for the main event, the Simplyhealth Great North Run, on Sunday 9 September.
The event reaches its capacity of 57,000 registrations each year, in recent years the number of those dropping out before they reach the start line has been falling.
Based on this trend, organisers expect the event to see its highest ever number of finishers on the day.
Romana Abdin, CEO of Simplyhealth comments: "We're really looking forward to joining the thousands of people taking part in the biggest ever Simplyhealth Great North Run weekend.
"It's important to help children get into the great habit of enjoying activity at a young age, setting the foundations for better everyday health in later life. Whether you're running, jogging, or keeping up with younger athletes, every single person here this weekend is showing just how great being active can feel. Best of luck to you all – We'll be supporting you every step of the way."
The Simplyhealth Great North Run is the UKs biggest running event and the World's biggest Half Marathon.
The event will be shown live on BBC One 09:30-13:30 and in a highlights programme on BBC Two 17:00 -18:00.
For more information ahead of the event, visit Greatrun.org/North