Celebrating #Nhs70 At The Great Birmingham Run
A number of NHS staff members will be taking part in the Simplyhealth Great Birmingham Run as part of NHS' 70th birthday celebrations.
NHS employees will be taking on the half marathon as part of the #NHS1000miles challenge – 1000 miles of walking, running, cycling, swimming or any activity as a gift to the NHS.
Throughout the year NHS staff will be celebrating the achievements of one of the nation's most loved institutions, appreciating the vital role the NHS plays in our lives, thanking staff and celebrating patients, families and volunteers.
Catherine Wilson and Kath Evans, employees of the NHS, said: "What a better present than making a commitment to do our bit to keeping ourselves active in 2018?"
NHS staff members are organising several activities to complete the 1000 miles challenge and are actively promoting the initiative on social media.
Catherine, a mental health nurse from Kent, said: "I am a strong believer in the power of a collective and belonging to a community. It has been a fantastic way to connect with people and I have enjoyed seeing other people progress, achieving what they thought might be unachievable.
"For some taking part in the Great Birmingham Run it is the culmination of a journey and first half marathon, for others it is a return to activity and for all it will be a celebration of NHS 70 and NHS 1000 miles and the progress made by all."
Catherine took part in Simplyhealth Great Birmingham Run last year and after a great experience decided that this would be an amazing opportunity to bring together NHS staff on the route as part of 70th birthday celebration.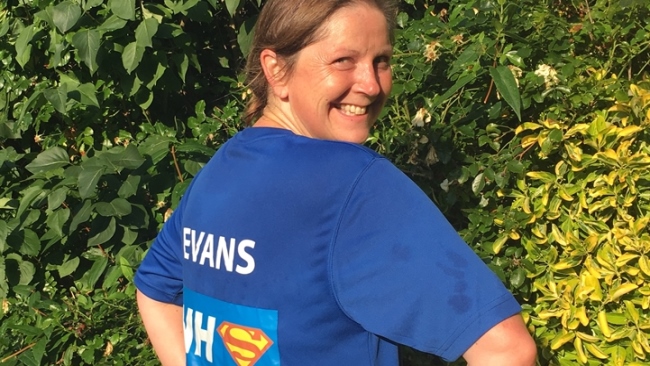 Kath, children's nurse from Hertfordshire, said: "I love being part of a community and NHS 70 has encouraged me to network and collaborate with colleagues, patients, carers and families to celebrate the NHS whilst thinking about increasing my physical activity."
Kath always enjoyed running new routes and experiencing different events and was easily convinced by Catherine to sign up for the half marathon.
Both Kath and Catherine are looking forward to running together with NHS peers and just enjoying the atmosphere with no pressure or result targets.
The Simplyhealth Great Birmingham Run will start on Broad Street before taking runners to handsome Highfield Road in Edgbaston and down the infamous hill of Lee Bank Middleway, once a challenging incline near the end of the half marathon. Participants will then do a lap of Cannon Hill Park and world-famous Edgbaston Stadium before turning back to the city centre after they reach beautiful Bournville. The run finishes before thousands of cheering spectators on Jennens Road and the Aston University Campus Charity Village.
Anyone who entered the Simplyhealth Great Birmingham 10k will receive a £10 discount on their entry fee for the Simplyhealth Great Birmingham Run. To enter click here