Charity Fundraisers Line Up Alongside 10,000 In Bristol
A team of almost 100 running fundraisers from Empire Fighting Chance will line up alongside 10,000 others for the Simplyhealth Great Bristol Half Marathon this Sunday. This will be the 30th staging of the event which has become an established fixture on the city's sporting calendar.
Ten of the team met at their gym in Easton today ahead of the event to talk about the work of the charity, and why they are taking on the 13.1 mile challenge to raise vital funds.
Empire Fighting Chance works at street level with young men and women in Easton and St Paul. Run from their boxing gym, the programme they offer features non-contact boxing combined with personal support focused on education, employability and wellbeing. The charity targets the most vulnerable, including those excluded from school, involved in crime and those experiencing mental health issues. The sport attracts and engages young people, while their holistic approach means they can address multiple, complex issues.
Anna Ross from Empire Fighting Chance said; "We've focussed on a 100-day challenge for the Simplyhealth Great Bristol Half Marathon. Asking 100 people to raise £100 by running the event, and in return we offered a 100-day training programme and support.
"We had bootcamps, group boxfits, group runs, a whatsapp group to share tips, hints and even grumbles. Here we are 98 days into the challenge with just 2 days to go until race day and we are ready as we will ever be.
"Collectively we have raised £10,000 so far and are hoping to raise a lot more over the weekend. This fundraising will make a huge difference to the impact of our work and increase the number of young people we can support across Bristol. We currently have a waiting list for our one to one intensive support for those young people in greatest need and this will enable us to reduce that waiting time"
15 members of staff from Fair Furlong school are taking part in challenge and aiming to collectively raise £1,500. Teacher Christian Lang, explains; "Empire Fighting Chance have been providing 1:1 mentoring to some of our year six children to support them with their transition to secondary school.
"The impact of the work that Empire has carried out has been huge and has helped to develop the self-esteem and confidence of the children immeasurably. The children look forward to every session and invariably leave with massive grins on their faces.
"We want to make sure that Empire can continue to support the children in our school and schools like ours across the city"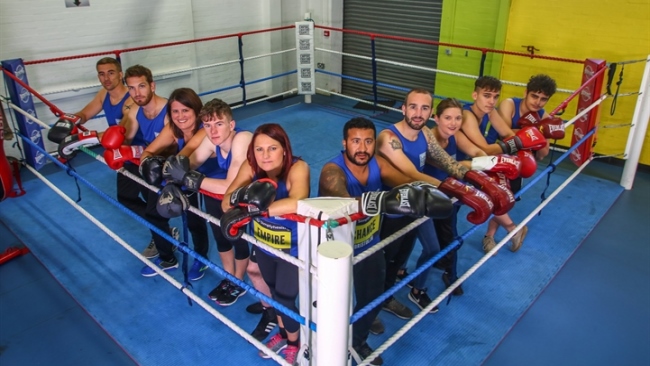 Helen Dickinson, Chief Strategy Officer from Simplyhealth said, "We're really looking forward to returning to Bristol for the Simplyhealth Great Bristol Run. We never cease to be amazed at the inspiring stories behind why so many people run and we look forward to seeing the team of fundraisers from Empire Fighting Chance as well as the thousands of other runners heading for the start line on Sunday.
As title partner of the Great Run Series, Simplyhealth are helping runners every step of the way on their running journey. After crossing the finish line, runners will be able to join a mass cooldown at the Simplyhealth Stretch Zone, before heading to the Massage Zone for a well-deserved free massage to help kick-start their recovery.
They'll also have the Simplyhealth Active Zone, filled with fun activities for the whole family to enjoy at Millennium Square.
The Simplyhealth Great Bristol Half Marathon course will take runners under the iconic Clifton Suspension Bridge with spectacular views along the Avon Gorge and Bristol Harbourside before entering the city centre.
With an electric atmosphere and music at 10 points along the course as well a cheer point from Children's Hospice South West, the participants journey to the finish line will be truly special.
Andy Graffin, Project Director of the event for the Great Run Company said, "We're looking forward to another fantastic day in Bristol, and expecting lots of community support for the thousands of runners, both out on course and as they cross the finish line on Anchor Road.
"Whatever their reason for taking part, whether looking for a new PB, raising money for charity or to complete a personal challenge, the Simplyhealth Great Bristol Half Marathon will give runners of all abilities the chance to be their greatest on Sunday."