Dad Tackles South Run After Daughter'S Stillbirth
Entries for the Simplyhealth Great South Run are now open. Enter at: Greatrun.org/South
A Dad whose baby daughter was tragically born sleeping when his wife was 37 weeks pregnant is determined to keep her legacy alive by taking on a fundraising challenge to raise awareness about stillbirth.
Nick Lang and his wife Lydnsey, from Waterlooville, Hampshire, lost their daughter Evalyn when Lyndsey was 37 weeks pregnant.
After going through the heartache of their child being stillborn, they decided to turn Evalyn's passing into a legacy. Nick will take on the Simplyhealth Great South Run with a team of friends to raise awareness about stillbirth and research into neonatal death.
Nick, 36, said: "On 8 November 2016 our daughter, Evalyn, was stillborn and we were granted entry into a surreal new world of the "in-between parent".
"This is where you are allowed to experience everything the prospect of becoming a parent to a new baby brings.
"Growing your child inside of you, attending scans, choosing names, announcing to friends and family, buying baby clothes and supplies and spending a rather warm October day decorating the spare room to transform it into her bedroom.
"You have done it all, but then life decides you can never bring her home.
"From walking into the Queen Alexandra Hospital to being told our news and then placed within the safe, comforting care of The Nightingale Suite, a private bereavement maternity suite, we received exceptional care from the staff at the QA."
"Being a parent to a stillborn child has been a struggle on many different levels. We have had to adjust to a new 'normal'.
"We had to announce to friends and family that Evalyn wasn't coming home, take down a nursery that was ready and waiting for her homecoming and carry on living in a world where there are reminders of what we have lost around every corner."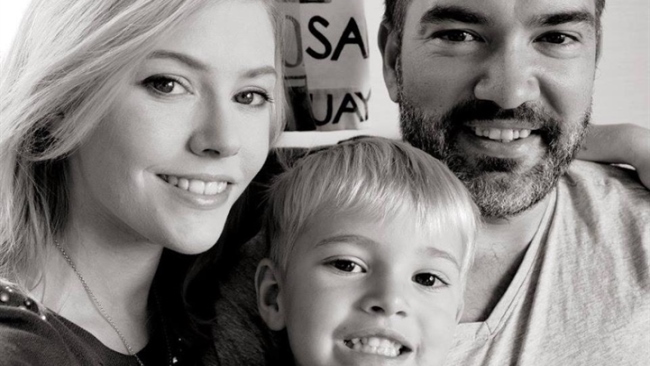 Nick will join over 20,000 others at the Simplyhealth Great South Run, the world's leading 10 mile running event, when it returns to Portsmouth and Southsea on Sunday 22 October.
The fast and flat course features a historic and scenic tour of the city, with participants being granted exclusive access to run through Portsmouth Historic Dockyard, an active naval base.
Support Nick's fundraising here: https://www.justgiving.com/fundraising/stillbirthawareness
We're celebrating all of the #RealRunners who take part in the Great Run series. Share your funning tales and fails across our social media.
Entries for the Simplyhealth Great South Run are now open. Enter at: Greatrun.org/South
What is your main running goal?
"By running the Simplyhealth Great South Run, we aim to raise awareness of stillbirth so that it becomes less of a taboo subject and that by hearing our story, people start to talk to each other about it.
"We also want to raise money for SANDS so that the parents who are suffering have the support and help they need to get through one of the biggest challenges of their lives.
"I also want to run in an orange morph suit and will be adding the names of bereaved parents to it so that people understand we are not an isolated case."
What is your running inspiration?
"Since Evalyn passed away, we have received support by attending Southampton SANDS and meeting other parents who have shared a very similar journey with ourselves.
"This has been my main inspiration for wanting to take on the Simplyhealth Great South Run, thinking of other families going through something similar.
"On average, there are 10-15 stillbirths in the UK every day.
"It comes as no surprise that few people know this – even the Channel 4 programme One Born Every Minute manages to evade the fact that some of these babies are born sleeping. Stillbirth is somewhat of a taboo subject in society.
"No one likes to discuss the idea of a babies life ending before it's begun. But this leads to lack of awareness, then a lack of funding, which in turn goes towards a lack of research."