Dad-To-Be Turns Life Around To Take On North 10K
The Simplyhealth Great North 10k is now full. For more information about the event visit: Greatrun.org/North10k
A young man who contemplated taking his own life SEVEN times is to take on a running challenge to raise awareness about mental health issues after he turned his life around.
Andrew Brown, from Sunderland, began suffering with mental health problems four years ago, following the death of his grandmother who he was very close to.
He found it difficult to speak about or address his problems and began to suffer in silence. Last year, his life became so low that he attempted suicide seven times, not seeing a future for himself. He spent a lot of time in hospital and his attempt at taking his own life shocked everyone who was close to him.
Thankfully, with the support of his loving family and friends, Andrew was able to turn his life around and sought help to combat his depression.
He now has a girlfriend, Robyn, and the couple are expecting a baby together.
Following his experiences, Andy wanted to help beat the negative stigma surrounding mental health issues. He decided to sign up to the Simplyhealth Great North 10k Gateshead, which takes place on Sunday 9 July, to raise awareness about young suicide and mental health problems.
Andy, 25, said: "Over the past few years I have suffered with mental health problems as my grandmother who lived with me for around 15 years passed away and I struggled to deal with the loss.
"It was a massive blow as myself and my brother cared for her and the mental pressure gradually began to build up for me when she died.
"I found it really hard to speak about my problems and so I suffered in silence.
"It got worse and last year, I was at the lowest point in my life. It resulted in me wanting to take my own life because it was the only way I could think of to end all of the negative thoughts in my head.
"I thought everyone would be better off without me as I just didn't see a future for myself.
"I was admitted to hospital around nine times so I am extremely lucky to still be here.
"Everyone was completely shocked by what was going on because I am a very outgoing person, but I think this was just a mask to cover how I was really feeling.
"This is proof that no one really knows what is going on in people's heads.
"If it wasn't for the help from my family and friends I would never have gotten through it. It took everything I had to fight against my demons but they helped me realise that I had people around me who loved me."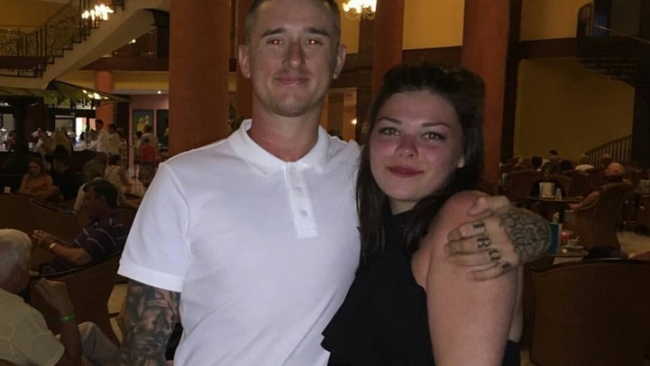 Andrew will join over 5,000 people for the Simplyhealth Great North 10k, when it returns to Gateshead this July.
The North East's biggest 10k takes runners on a scenic tour of the NewcastleGateshead Quayside, passing the likes of the Gateshead Millennium Bridge and Sage Gateshead.
Runners then head to the Gateshead International Stadium and cross the finish line on the iconic track. The event is the perfect training run for the world's biggest half marathon, the Simplyhealth Great North Run.
Andrew, who is a former support worker, will be running for PAPYRUS, the charity that aims to prevent young suicide, after he credited running as helping him in his mental recovery.
He added: "I still battle with my mental health issues now but I have a lot more good days than bad.
"During my recovery I started running and found it helped me massively. When I go out for a run I have a really clear head and feel like I can forget all about life's problems.
"I thought by doing something like the Simplyhealth Great North 10k, I could show people who may be going through something really bad to know that life does get better and that even when you feel at your lowest, there is light at the end of the tunnel.
"I am living proof that things do change. I have a beautiful girlfriend with a baby on the way. I know there is still a stigma around mental health. People think they are weak for telling people and suffer in silence, but they should know that it's ok not to be ok.
"If you speak about your problems, your life can change for the better."
Support Andrew's fundraising here.
The Simplyhealth Great North 10k is now full. For more information about the event visit: Greatrun.org/North10k