Emmy Takes On Bristol Half For Cousin Battling Leukemia
Entries for the Simplyhealth Great Bristol Half Marathon are open. Enter at: Greatrun.org/Bristol
A maternity care assistant will take on a half marathon challenge in aid of a charity that has helped care for her young cousin who is battling leukemia at the tender age of seven.
Emmy Doble, from Glastonbury, became inspired to raise money for the charity Clic Sargent, who have supported her family throughout her cousin Dolly's diagnosis.
Dolly was diagnosed with acute lymphoblastic leukemia, a blood cancer that is caused by her bone marrow releasing too many white blood cells that are not yet mature.
The white blood cells have struggled to fight off the bacteria and make Dolly very vulnerable to infections and viruses.
Young Dolly is undergoing chemotherapy treatment EVERY DAY for two and a half years in attempt to cure her of the devastating illness.
Despite losing her hair to the grueling cancer treatment and suffering the other side affects, the school girl has not let it affect her every day life and always makes sure she has a smile on her face.
Dolly's positive attitude to life inspired Emmy to want to raise funds for Clic Sargent, who have supported her on her road to recovery and have given her amazing opportunities, like providing accommodation for her parents Hannah and Paul during her treatment.
Clic Sargent also funded a London trip for Dolly to have a weekend away with her family for 'Christmas in July', due to having treatment over December last year.
Emmy decided to sign up to the Simplyhealth Great Bristol Half Marathon that takes place on Sunday 17 September to set herself a fundraising challenge for the charity.
She is close to hitting her £1,000 target, with over a month to go until the event.
Emmy, 22, said: "Clic Sargent have cared for Dolly and our family through this really tough journey.
"The hardest part for us was when we first found out that Dolly had leukemia.
"We didn't know the outcome and we knew it was going to be a very long journey for her and we had to accept that it was going to be a tough time for us all to enable her to get better.
"She will have chemotherapy every day for two and a half years but she still is a hugely bubbly little girl, which is an attitude that inspires us every day.
"She is very confident and sociable, although Dolly has lost her hair she does not allow that to effect her everyday life.
"The chemotherapy and being vulnerable to infections has restricted her from doing a lot of things and the main thing that has affected her is not going to school because she loves learning and socializing with her friends.
"Dolly knows every name of every medication she has to take and all her treatment process, she is a very clever little girl.
"It has affected the whole of our family, however Dolly's beautiful smile and attitude makes it that little bit easier.
"Our whole family are very close and always have been, but since Dolly's diagnosis we have all come together as one and our stronger than ever.
"I know any of us would take this away from her if we could, I would take it away from her in a second."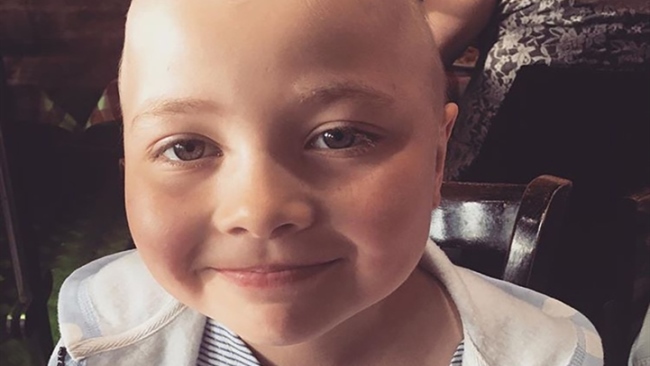 Emmy will join 10,500 runners for the Simplyhealth Great Bristol Half Marathon on a scenic route that makes the most of the city's picturesque backdrop.
The city centre run has become a long-held tradition in the sporting calendar, starting and finishing in Bristol's historic harbourside.
The sea-level route takes runners along the stunning Avon Gorge, passing under the iconic Clifton Suspension Bridge twice before returning to the city centre.
Emmy is confident that Dolly's support on the day will encourage her to get through her 13.1 mile challenge.
She added: "Dolly is very excited I am running for her and raising awareness for her favourite charity that look after her. "I think she will be my loudest and most beautiful encouragement on the day.
"Dolly's attitude continues to surprise us every day and with the help and support of Clic Sargent, I have hope that many other brave children in Dolly's shoes are having the same amazing care that they deserve.
"It's amazing that Clic Sargent can help both financially as well as mentally and the charity itself is completely funded by donations, with the nurses' pay coming from this too so it's a very important cause."
To support Emmy's fundraising for Clic Sargent, click here.
Entries for the Simplyhealth Great Bristol Half Marathon are open. Enter at: Greatrun.org/Bristol