Family Of Soldier Killed In Tank Explosion To Run South
To enter the Simplyhealth Great South Run, visit: Greatrun.org/South
The family of a young soldier who was tragically killed after a tank exploded during one of his training exercises are to take part in a 10 mile running challenge to raise money for a cause close to his heart.
Corporal Matthew Hatfield, 27, served in the Royal Tank Regiment and lost his life following the training accident at Castlemartin in Pembrokeshire, Wales this June.
The explosion killed Matthew, another soldier from his regiment and seriously injured two others.
Matthew, who was born and bred in Wiltshire, signed up to be a soldier as soon as he left school at 16. He had a promising career ahead of him, having served in tours in Iraq and Afghanistan before heading to Germany then returning to serve in Tidworth to be closer to his family.
He had only been in Wales on the exercise for a fortnight before the tragedy occurred.
Now his Mum Fran Chandler and sister Samantha Hatfied, from Ludgershall near Andover, have decided to pay tribute to him by running the Simplyhealth Great South Run in his memory.
Matthew was a huge supporter of the British Legion and both Fran and Samantha, 24, have decided to raise funds for the charity at the 10 mile running event, which takes place in Portsmouth.
Fran says that taking on the event will be the perfect tribute to Matthew, who always encouraged her to go out for runs to keep herself fit.
The family have also decided to continue the fundraising in the years to come to make sure Matthew's name and memory lives on.
Fran, 52, said: "I try to take strength from the fact that Matthew loved his job and always said he would have no regrets should anything happen to him.
"It's awful that he was so young with his whole life ahead of him. He has a five-year-old daughter and explaining to her what has happened will always be very hard.
"The army was his life. He loved his job and always wanted to be a soldier. He came back from Afghanistan and Iraq completely fine and it's surreal that he ended up losing his life in the U.K.
"I used to enjoy running years ago and then an injury stopped me from continuing but Matthew always wanted me to start again. He was always encouraging me to take part in exercise.
"He was a really positive person and was always looking for a challenge. Losing Matthew has been really hard and in these situations you either sink or swim and if we had sunk he would be so angry with us.
"We decided to sign up to the Simplyhealth Great South Run to do something positive in his name and to make him proud."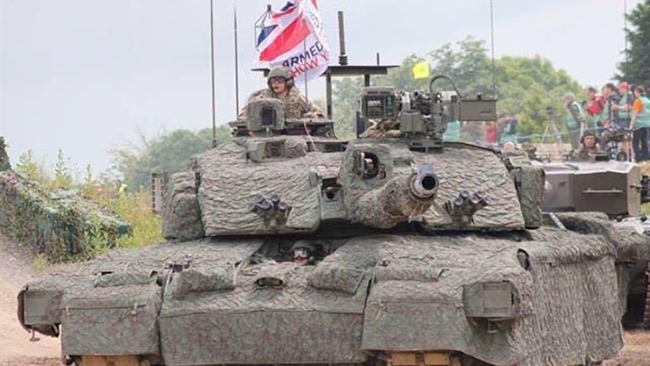 Fran and Samantha will be joined by Matthew's step-father Ben Doherty and a group of his friends and colleagues to take on the world's leading 10 mile running event on Sunday 22 October.
The Simplyhealth Great South Run features a fast and flat course around Portsmouth and Southsea, with 20,000 participants taking on the event.
Runners start on Clarence Esplanade before being granted special permission to run through Portsmouth Historic Dockyard.
The team will run for the British Legion as she says that Matthew always spoke highly of them and valued their support while serving in the army.
Fran added: "Matthew was always so proud to serve in the army and was always grateful for the support that he received from the British Legion and wanted to give something back.
"We feel running this event for this charity is our way of doing what he wanted to do.
"Matthew was a very determined person and always wanted to succeed so I know this run would be something he would be very proud of us for doing.
"A lot of the group have never ran 10 miles before so it will be a big challenge for us, but thinking of Matthew is sure to keep us all going."
To support the family, visit their fundraising page.
To enter the Simplyhealth Great South Run, visit: Greatrun.org/South