Family Of Tragic Footballer To Run Bristol 10K
Entries for the Simplyhealth Great Bristol 10k are open. Enter at: Greatrun.org/Bristol10k
The sister and father of a young, promising footballer who tragically lost his life when he slid into a clubhouse wall while playing a match have vowed to keep his memory alive by taking on a running challenge.
Rachel Bird and her Dad Clive Hiscox, from Bradley Stoke, North Bristol, were left devastated when much their much loved brother and son, Ben, passed away when he received a severe head injury while playing in a football match.
Ben, who was just 30-years-old, was playing for Stoke Gifford FC in March 2015 when he slipped on the ground following a tackle and hit the wall of the clubhouse building.
Ben, who had a passion for football and played as a striker, was knocked unconscious and rushed to intensive care in Southmeade Hospital for urgent treatment on his brain.
He was operated on to relieve the pressure on his brain before being moved to a high dependency unit. Despite showing positive signs of recovery, three days after his accident, Ben tragically passed away after suffering three seizures overnight.
The tragic accident left a huge hole in Ben's family and his older sister Rachel was desperate to try and keep his memory alive. She decided to sign up to the Simplyhealth Great Bristol 10k on Sunday 7 May to complete a challenge with her Dad Clive to do something positive after her brother's passing.
They will aim to celebrate Ben's life at the 10k, by wearing his favourite colour blue and by having his name on their tops. They're also encouraging people to support their fundraising through Ben's memorial fund, where she hopes to raise money for the football team that he loved playing for.
Rachel, 38, said: "When I heard the news about Ben, I was not expecting the severity of what happened.
"Ben really enjoyed playing for his football team and sadly he lost his young life playing the game that he loved.
"I got the phone call to say he was heading to hospital because he had a head injury but I never imagined the circumstances that led him to being hurt.
"The time that we spent in hospital with Ben was a huge blur and I just kept focusing on the fact that there would be a possibility that he would be brain damaged and how we were going to move forward from that.
"I never expected us to hear the worst news possible. "It was cruel that Ben started to show positive signs of recovery. He was awake and wanting to look at his social media and see all of the messages that he had been sent.
"I slept properly for the first time that night and when I woke up and found out that Ben suffered seizures in the middle of the night, it was so hard to comprehend after he had been doing so well.
"Ben's death came as a huge shock to us all. He was so full of life and achieved so much in his short time with us. He had a loving partner, Zoe, and was a fantastic step Dad to her daughter.
"Two years on, life is still such a huge struggle for us but we thought it was very important to do something positive together as a family to keep his memory alive and celebrate what an amazing person he was."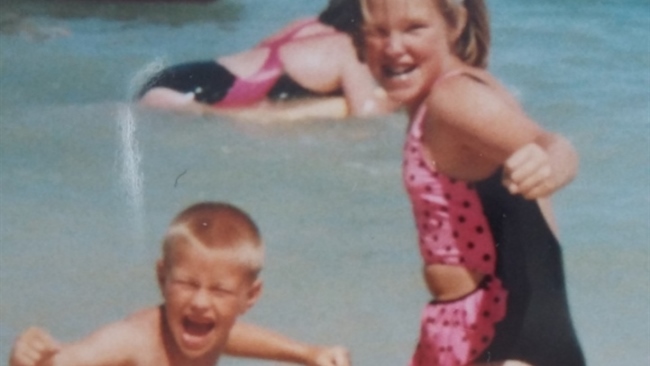 Rachel and Clive will join over 12,000 people for the Simplyhealth Great Bristol 10k, when it returns to the city in May. The 10k is one of the most scenic runs in the country and takes participants along the Avon Gorge, passing under the iconic Clifton Suspension Bridge.
Runners then return to Bristol's city centre to cross the finish line on Anchor Road near the Harbourside.
Rachel, who is mum to Sebastian and Michael, added: "Before I had my children, I used to run a lot so I could keep fit and active, but then life took over and I struggled to get back into it.
"By signing up to a challenge like this, it has really helped me get back out there and rediscover something that I loved.
"I know it will be a tough distance to run and there will be times when I am ready to drop to the ground but having my Dad there will keep me going.
"I will think of Ben the entire way and that will be the perfect motivation. He was well loved in the area and had a lot of friends so I am sure a lot of people will be happy to see us running for him and to keep him in people's thoughts."
To support the Ben Hiscox memorial fund, visit Rachel's fundraising page.
Entries for the Simplyhealth Great Bristol 10k are open. Enter at: /Greatrun.org/Bristol10k