Grandad Takes On North 10K In Carly'S Memory
To enter the Simplyhealth Great North 10k visit: Greatrun.org/North10k
A man whose granddaughter unexpectedly passed away is to run the Simplyhealth Great North 10k and Simplyhealth Great North Run this year to raise money for mental health awareness.
Frank Hemmings, from Winlaton in Gateshead, will take on his own running challenge this year in aid of mental health charity Mind, in memory of his granddaughter Carly, who tragically died age 26.
Carly was a mum of one and was found dead in her home last December. In his eulogy at her memorial service, Frank vowed to use her story to make sure that other people speak to others about their mental health and not be afraid to ask for help.
Since then, Frank. His wife Ann and the rest of Carly's family and friends have dedicated their time to fundraising for Mind and supporting her six-year-old son Mason.
Having taken on the Great North Run in the 80s, Frank and his other granddaughter Rianne decided they wanted to set themselves the challenge of returning to the event this year in Carly's memory.
He will run the Simplyhealth Great North 10k on Sunday 8 July in preparation for the half marathon in September, with the proceeds going to the local brand of Tyneside and Northumberland Mind.
Frank, 69, said: "Carly was an amazing person, she had everything going for her and she had started work as a nursing assistant and was passionate about helping those who had mental health illnesses.
"We never saw her without a smile on her face, it's very clear now that no one knew what she was going through.
"She had experienced her own problems with mental health but her son Mason was her life, which made her death hard for us to understand, we were absolutely devastated.
"At her funeral in the eulogy, I made a point to say that losing her should be a lesson for people to talk about their feelings and if they are struggling to seek help.
"It wasn't until after her death that we found out the things in life that she was struggling with and it's extremely hard to think that she could have spoken to us.
"At the back of the church we had a collection for Mind and I have continued to support the charity since then.
"I wanted to do something that would really challenge me this year, all in aid of Mind, so I signed up for the Simplyhealth Great North Run in September.
"I'll also be doing the Simplyhealth Great North 10k in July as part of our training. We've raised thousands of pounds for them so far so we really want this to continue."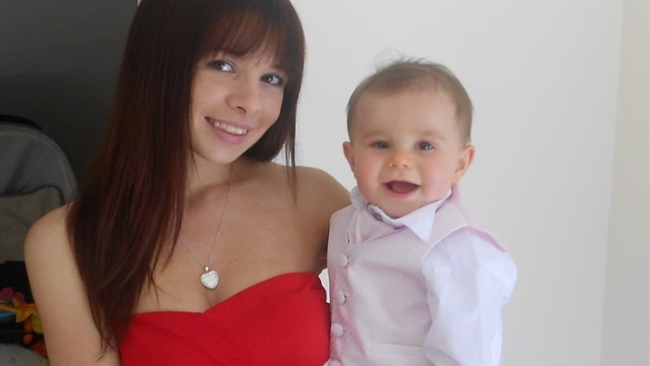 Frank will join 5,000 others who will take on a 10k challenge at the Simplyhealth Great North 10k this summer.
Participants can be their greatest across the course that makes the most of the scenic NewcastleGateshead Quayside before experiencing a unique finish line feeling by crossing the line inside Gateshead International Stadium.
Frank decided that Mind should be the charity they supported going forward after using the website himself during his grief over Christmas.
He added: "Following Carly's passing, we realised that Mind does so much for people who are going through problems with their mental health but also is just there for people should they want to talk about how they are feeling.
"As a society I think it's really important for people to accept that sometimes you're not ok and who to look for should it all get a little much.
"All we want to do is raise awareness for such an important cause that means that people like Mason aren't left without parents in the future."
To enter the Simplyhealth Great North 10k visit: Greatrun.org/North10k