Grandads To Run Great South Run Before World Record Row
To enter the Simplyhealth Great South Run, visit: Greatrun.org/South
Two grandads who are set to embark on the 'world's toughest row' across the Atlantic Ocean to break a world record for charity have signed up to the Simplyhealth Great South Run as part of their training.
Best friends Neil Young, from Bracknell in Berkshire, and Peter Ketley, from Denmead, Hampshire, are set to row 3,000 miles across the Atlantic as part of the Talisker Whisky Atlantic Challenge, using nothing but oars and sheer determination.
The Grandads hope to set a world record as the oldest pair to ever complete the row, with a combined age of 123. They are joining 30 other competitors, most of which are half their age for the challenge, which they aim to complete in around 50 days this December.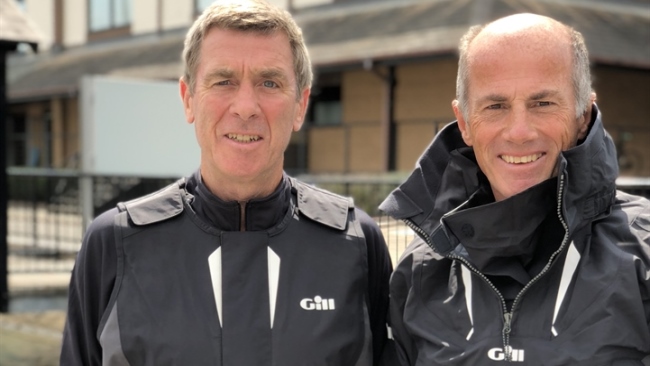 They will be completely unassisted, taking their own food, water and emergency equipment. The Grandads of the Atlantic will travel to the Canary Islands in early December to start their mammoth journey to Antigua and Barbuda in the Caribbean.
Neil and Peter have remained friends for 40 years after meeting in 1978 as Platoon Commanders in the Parachute Regiment and are raising money for three charities close to their hearts, Royal British Legion Industries, Support our Paras and Dreams Come True.
As part of their preparation, the pair are also running and fundraising at the Simplyhealth Great South Run on Sunday 21 October with a team of local supporters from Portsmouth, where the Grandads have been training in their ocean rowing boat, 'Pegasus'.
Neil, 61, said: "In 2015 I heard about the Talisker Whisky Atlantic Challenge and it sounded like something I would love to do at some point in my life. After speaking to Peter, he decided he also wanted to come along.
"Clearly, rowing across the Atlantic is going to be the hardest thing we have ever done, I am sure about that. 50ish days at sea is no mean feat – physically and mentally it will be very tough.
"Being in a confined space with someone is going to be testing but we have had a friendship for forty years, I think it will work out well by us working as a team. Whilst there may be some disagreements we will get through the rowing by rowing!"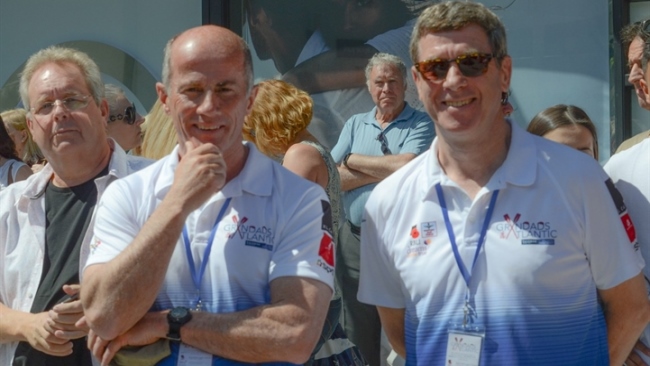 The Grandad's eight-metre boat, a Rannoch 25, has been moored in Port Solent Marina since April, and was soon noticed by resident Tony Hewitt, who decided to recruit a team of runners to take part in the world's leading 10 mile event with them.
The team plans to split any funds raised between the Grandad's three chosen charities when they join 20,000 other participants at the event this Autumn.
The fast and flat run celebrates everything that's great about the city, starting and finishing on the scenic seafront and granting runners special access to run through Portsmouth Historic Dockyard.
Peter, 62, added: "We want to try and raise £250,000 combined for the three charities, two of which are military charities.
"Tony saw our boat and our banner and was really interested in the charities we were supporting. "He really wanted to run for us and we thought it would be great to join him. We will be taking it easy during the 10 miles as we'll be one month away from going to La Gomera where the race begins.
"We've been using different muscles during our training for rowing, so the event will be completely different for us, but it's fantastic to be able to raise some more money for three brilliant charities."
Tony, 44, added: "I live and work in Port Solent Marina and I noticed Pegasus one day and thought it was an amazing idea to support three great charities.
"I have taken part in marathons before and I decided to represent them at the Simplyhealth Great South Run and I was thrilled when they said they wanted to join me."
For more information about the Grandad's of the Atlantic Challenge and to donate, visit: https://www.grandadsoftheatlantic.com
To enter the Simplyhealth Great South Run, visit: Greatrun.org/South