Great North Run Honours Pioneers Of Women'S Running
As the UK marks the 100th anniversary of women's suffrage, the Simplyhealth Great North Run will honour female pioneers of the sport, recognising five extraordinary women who have played their part in inspiring an unstoppable wave of female runners around the world.
Kathrine Switzer, Rosa Mota, Ingrid Kristiansen, Paula Radcliffe and Baroness Tanni Grey-Thompson will appear in a visual performance marking the closing weekend of the Great Exhibition of the North, Great North Star, before taking to the starters' podium to officially set runners on their way at the Simplyhealth Great North Run on Sunday 9 September.
When the Great North Run was first staged in 1981, around 1300 women took part and although a triumph of its time, these women made up only 11% of the total field. A lot has changed in the last 37 years, and now 48% of the 57,000 expected runners will be female.
The official starters of the 2018 Simplyhealth Great North Run have overcome challenges and achieved the impossible throughout their careers to leave their mark in the running world, creating change that has ultimately led to an explosion of women's participation in running.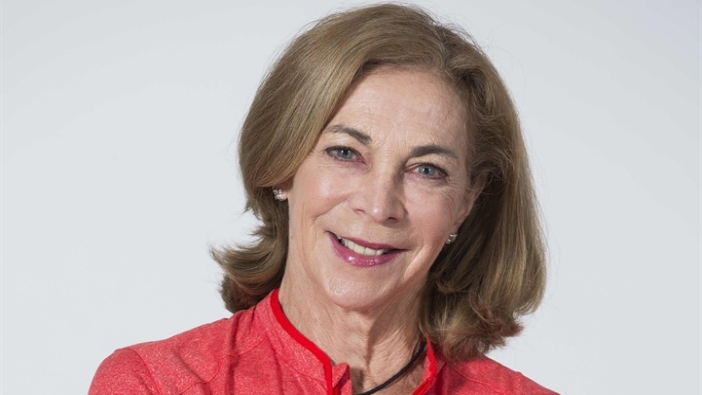 Kathrine Switzer
In 1967 Kathrine Switzer wanted to run the Boston Marathon. Her coach insisted she officially register, and she signed the entry form under her initials K.V. Switzer. Wearing bib 261, Kathrine started the 70th staging of the Boston Marathon as the only registered woman alongside 740 male competitors. Around mile two, Race Director Jock Semple attempted to physically pull her out of the race. Other competitors, including her boyfriend Tom Miller, repelled him and Kathrine went on to become the first woman to officially complete the race in a time of 4 hours 20 minutes. Press pictures of the altercation hit front pages across America and around the world, propelling Kathrine and the issue of women's long distance running into the public consciousness.
"At the time, the idea of long distance running was considered very questionable for women; people thought arduous activity meant that you would get big legs, become masculine, or be unable to have children. Women were really frightened of these myths, and missed out on so much running joy and good health.
"At the time of the altercation, I was only 20 and all this happened in front of the press truck. I was scared, but I made the difficult decision to finish. If I quit, everybody would say it was a publicity stunt, it would set women's sports back, way back, instead of forward and nobody would ever believe that women had the capability to run 26-plus miles. By the time I finished the race, I knew that my life mission was to create opportunities for women in running so they could feel as fearless and confident as I did.
"Even my bib number, 261, has come to mean fearless, and the non-profit "261 Fearless" is empowering women's lives around the world by simply putting one foot in front of the other. "
Rosa Mota
The first and only woman to win Marathon gold at the European Championships, World Championships and Olympic Games. At the 1982 European Championships in Athens, fifteen years after Kathrine's famous race, she took part in the first ever women's marathon in a major championship, winning in a time of 2 hours 36 minutes. Throughout her incredible career, she claimed that title a further two times, as well as winning Gold at the World Championships in Rome in 1987 and at the Olympic Games in Seoul in 1988.
"When I was 14, our teachers decided to organise a race to choose who would represent the school at the regional cross country championships. I participated and won, beating some of boys, that's when I really began training.
"My family and my school always supported me, but at this time Portugal was ruled by a dictatorship, with a very macho culture. Only a few sports like tennis and gymnastics were considered acceptable for women. Running in the streets in shorts? No way!
"When I wanted to take part in the first Women's Marathon in a major athletics championships, my Federation at first said that I could not participate, they didn't believe it was going to happen, when they found out it was going ahead, they said no again, because being a woman they believed I might even die if I attempted it.
"It was only after months of discussion with the Portuguese Athletics Federation that I could participate. They required me to qualify for the 3000m race, and only agreed I could sign up for the Marathon, under my own responsibility, if I ran the 3000m race first."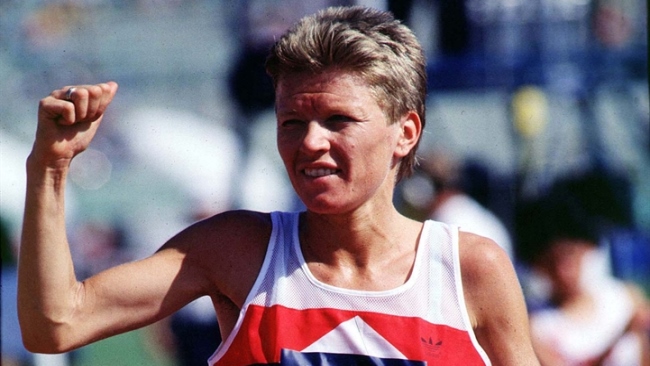 Ingrid Kristiansen
A powerhouse of distance running in the 1980s, Ingrid is the only woman to have held the record for the 5000m, 10000m, half marathon and marathon simultaneously. She was also the first athlete to win world titles on the track, on the road and cross country.
"I started running when I was 14 years old, I was a cross country skier and I ran in the summer.
"It was difficult in the beginning as a woman with ambition to become a distance runner, but I ran and trained the same as the men in my club, when I started to get better than some of them, they started to take me seriously.
"People did think there were limits to my ability as a woman, many didn't think I would come back even better than before after I had my son, but I proved them wrong."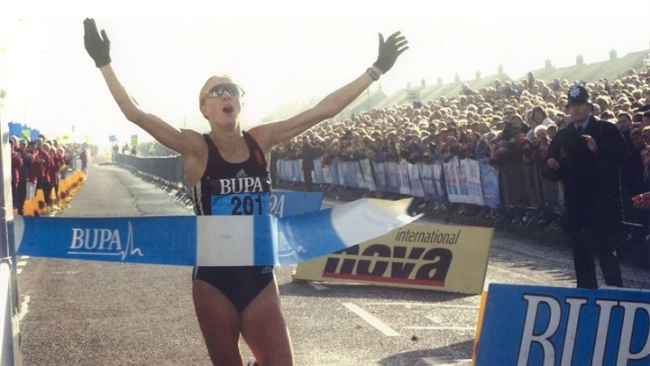 Paula Radcliffe
Paula is a three-time winner of the London Marathon (2002, 2003, 2005) and three-time New York Marathon champion (2004, 2007, 2008). She has held the Women's World Record time of 2:15:25 for the marathon since 2003.
"As an eleven-year-old watching my dad run the London Marathon I was lucky enough to see Ingrid Kristiansen on her way to smashing the women's world marathon record, it broke down any barriers I had in my head.
"As a young girl, I just loved the feeling of running. I made lots of friends and thrived on running fast and competing. The determination and perseverance of the women that came before meant for me, as a competitive athlete, the sport has always been very equal.
"I've been told my world record performance inspired a lot of women to have a go at running. I hope throughout my career I've showed everyone how much fun running is and what it can do for you. That if you put the effort in and work hard you can achieve your goals."
Baroness Tanni Grey-Thompson
Tanni is one of the UK's most successful female athletes, a two-time world champion who has also won a staggering 11 Gold Medals at the Paralympic Games, she is also an eight-time winner of the women's wheelchair race at the Great North Run. Now a cross bench peer, she is a vocal advocate for disability sport and women's sport.
Romana Abdin, CEO of Simplyhealth comments: "It will be an honour to join these incredible women, who have inspired so many people with their achievements, at the start line of the Simplyhealth Great North Run. Everyone running will have their own story to tell, which is what makes this event so special. This amazing event brings people together and demonstrates that no matter what your age, ability or gender, you can achieve 'greatness' on your own terms. We'll be supporting you every step of the way."
Celebrating art and culture, design and innovation, Great Exhibition of the North tells the inspiring story of the North of England and how its innovators, businesses, artists and designers have shaped our present and are inspiring our future.
To mark the closing weekend of the 80-day Exhibition, which is aptly using the world's largest half marathon, the Great North Run, as its final showcase, there will be a special performance to celebrate the pioneering spirit of the North and the centenary year of the first women in Britain getting the right to vote.
Called 'Great North Star', the visual performance will honour women from the North with an emotionally compelling outdoor performance that represents women's equality and showcases stories from inspiring Northern women, featuring performances by Lesley Garrett, Ibinabo Jack, Grace Davies and RISE.
Sarah Stewart, Chief Executive of NewcastleGateshead Initiative, said: "The world's largest half marathon, the Great North Run, is a fittingly grand finale for the Great Exhibition of the North – which has delighted and amazed audiences over the past 80 days. The closing weekend is also the last chance for visitors to see and experience the fantastic range of exhibits, pop-up activity and events taking place across the Exhibition.
"In addition, there will be a special performance called 'Great North Star' which will celebrate the spirit of the North and the centenary year of the first women in Britain getting the right to vote.
"The closing weekend will be one of celebration and we hope locals and visitors, as well as runners and spectators of the Great North Run, will embrace the opportunity to visit and engage with Great Exhibition of the North for the final time."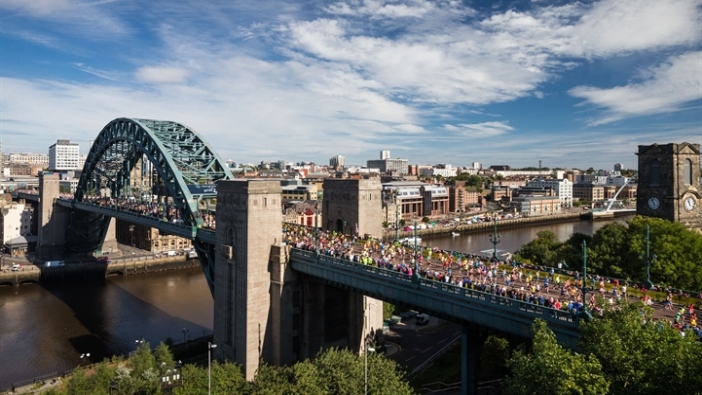 Brendan Foster, founder of the Great North Run said: "This year there will be more women than ever before lining up on the start line of the Simplyhealth Great North Run.
"We're honoured these pioneering athletes will be there to send them on their way. They will demonstrate to everyone who is running, men and women, what can be achieved with hard work and determination.
"Undoubtedly their stories will inspire all runners as they take on their own 13.1 mile challenge, and for all those who benefited from their bravery it will be a chance to say thank you, you're the women who got us started."
The Simplyhealth Great North Run is the UK's biggest running event and the world's biggest half marathon, the 13.1 mile event starts in Newcastle and finishes in the coastal town of South Shields. 2018 is the 37th staging of the iconic event which will be shown live on BBC One from 9:30 – 13:30 on Sunday 9 September.
Created for broadcast, viewers can watch the 50-minute Great North Star performance as it happens via BBC online from 21:00 on Friday 7 September. Alternatively, the programme will air throughout BBC's weekend coverage of the Great North Run (8 – 9) September.