Helen'S Great Birmingham Run To Save The Guide Hall
Helen Mills is set for the Simplyhealth Great Birmingham Run to raise funds for the much needed renovation of the Guide Hall in Wombourne.
Girlguiding is a leading charity for girls and young women in the UK. Girlguiding in Wombourne gives girls a chance to make new friends, have fun and grow in confidence, and provides them with opportunities to develop new life skills.
Rainbows, aged 5-7, enjoy activities such as arts and crafts, getting in touch with nature and playing games. Brownies, aged 7-10, can learn new hobbies, play music, explore other cultures and have outdoor adventures. They encourage sleepovers, holidays, camps and day trips. Guides, aged 10-14, can take part in lots of exciting activities at regular meetings, and can enjoy special events and trips away. The Senior Section, aged 14-25, provides opportunities for girls and young adults to travel to far-away countries, gain the prestigious Queen's Guide Award or take on a Leadership role within the organisation.
The Guide Hall is where the majority of Rainbow, Brownie and Guide Groups meet. It is used daily and has a footfall of over 200 children per week. However, the building is approximately 50 years old and requires substantial repair work.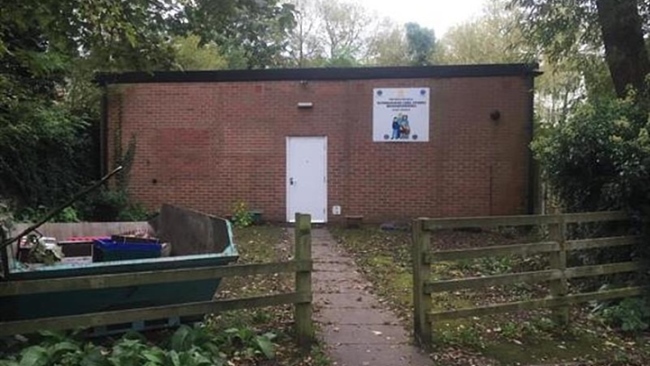 The charity is aiming to raise £10,000 to repair the Guide Hall and Helen will use her Simplyhealth Great Birmingham Run to help to reach this goal.
Any raised money will go towards repairing the roof which is currently leaking, replacing the boiler so that the building will continue to be safe to use in winter months, and building disabled toilets as currently the building cannot accommodate children with disabilities.
Helen, 36, feels extremely passionate about saving the Guide Hall as she has been part of Girlguiding in Wombourne since she was 7-years-old and is now an Assistant Guider of 3rd Wombourne Guides.
She said: "Girlguiding has provided me with opportunities that I would never have had otherwise, has taught me life skills and I have made some life-long friends in the process.
"This is my first half marathon so I'm feeling nervous as it's a big challenge but excited as well."
The Simplyhealth Great Birmingham Run will start on Broad Street before taking runners to handsome Highfield Road in Edgbaston and down the infamous hill of Lee Bank Middleway, once a challenging incline near the end of the half marathon. Participants will then do a lap of Cannon Hill Park and world-famous Edgbaston Stadium before turning back to the city centre after they reach beautiful Bournville. The run finishes before thousands of cheering spectators on Jennens Road and the Aston University Campus Charity Village.
Anyone who entered the Simplyhealth Great Birmingham 10k will receive a £10 discount on their entry fee for the Simplyhealth Great Birmingham Run. To enter click here