Jessica Enters Bristol Half For Anorexia Awareness
Entries for the Simplyhealth Great Bristol Half Marathon are open. Enter at: Greatrun.org/Bristol
A young woman who battled anorexia through her teens and 20s will take on a running challenge to raise awareness about the condition after she made a full recovery.
Jessica Dalton, from Kingsdown in Bristol, first became ill as a teenager and by summer 2014, she saw her mental health slump. She developed OCD and began to self harm, with her weight dropping by 20kg.
She admitted she was a perfectionist and frightened of failing when she was a teenager, which did not help her mental health problems, coming to a height when her father passed away that year.
Over the next six months, Jessica refused to keep any food down including fluids, and her hair began to fall out.
She was a keen runner and would walk for hours every day to burn calories and would black out a lot due to her poor health.
She admitted she knew that she was ill but she was addicted to how her anorexia was a way to exert control in a world where she felt she wasn't in control of anything.
Finally, in July 2015, she was admitted to a day patient unit for adults with eating disorders, where she was guided on eating three meals a day and banned from exercise.
Jessica credits her Christian faith for helping her get through the dark period in her life and in the early months of 2017, she began to exercise again, training for the Simplyhealth Great Bristol Half Marathon.
Jessica and her husband Tom will take on the run on Sunday 17 September to raise money for Above and Beyond, a charity that supports Bristol's hospitals, as well as the eating disorder charity BEAT.
Jessica, 27, said: "I first became ill as a teenager, although I'd had a wonderfully happy childhood, I was a huge perfectionist and concerned about getting in trouble.
"Although I had a great time at university, my mental health was getting progressively worse, I was diagnosed with OCD because of my delusional fear of doing the wrong thing and I was self harming.
"When I turned 23 I developed an eating disorder. My anorexia was another way to exert control in a world where I felt I wasn't in control of anything.
"Restricting my intake, over exercising and purging anything I did eat was a huge distraction from intrusive thoughts and watching the number on the scale go down was finally something I could control and focus on.
"Depriving myself of food also felt good with my plummeting self esteem but focusing on training for a half marathon helped keep it at bay.
"But things got drastically worse in 2014 as my Dad passes away. I ended up in hospital on a monthly basis as I had stopped eating.
"My weight plummeted and I was blacking out almost daily, I couldn't run anymore as I was too weak.
"I knew I was ill but I was addicted to the control anorexia gave me, the perfectionist in me wanted to be the "best anorexic," the thinnest, the smallest.
"I was admitted to a day patient unit and the staff told me I would have a lightbulb moment when I'd want to get better, I didn't believe them.
"Feeling loved gave me the courage to change my priorities as to recover from anorexia, I think you have to want life more than your eating disorder.
"My faith helped me and grew hugely and I grew closer to my friends, family and husband."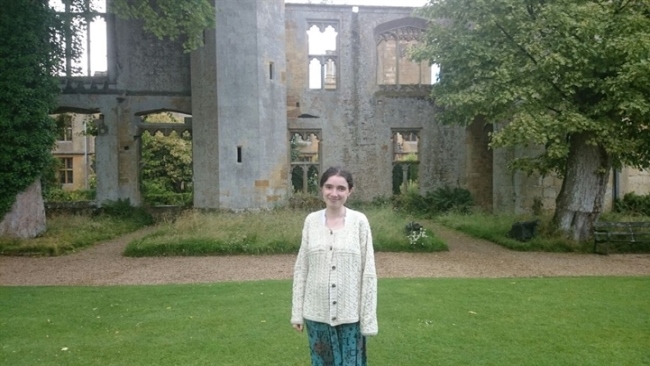 Jessica and Tom will join over 10,000 others for the Simplyhealth Great Bristol Half Marathon on a scenic route that makes the most of the city's picturesque backdrop.
The city centre run has become a long-held tradition in the sporting calendar, starting and finishing in Bristol's historic harbourside.
The sea-level route takes runners along the stunning Avon Gorge, passing under the iconic Clifton Suspension Bridge twice before returning to the city centre.
The couple will take on the challenge in support of the two charities which are close to their hearts, as they helped Jessica during her recovery.
Jessica, who works as a freelance director in theatre, added: "There's no way I'd be alive if it wasn't for our incredible NHS as the people that treated me were complete angels.
"Personal challenges are hugely important. When I was discharged, I wanted to run straight away, but the doctors advised I shouldn't for at least a year.
"I was thrilled when I started up again in the New Year. It was hard at first as my body had been through a lot but I am loving how my training for the event is going.
"When I run I feel very free and relaxed and it's nice to focus on how fast I am going, just doing the best I can.
"I know I won't be running the Simplyhealth Great Bristol Half Marathon very fast but I've set myself some personal goals and crossing the finish line is going to be a huge victory over my eating disorder."
Support Jessica and Tom's fundraising by visiting Above and Beyond or BEAT, The Eating Disorder Charity directly.
Entries for the Simplyhealth Great Bristol Half Marathon are open. Enter at: Greatrun.org/Bristol