Josh To Use Great Manchester Run As Paralympic Training
A man who was left paralysed after he broke his neck when diving into a swimming pool is set to take on the Simplyhealth Great Manchester Run as part of his training to become a Paralympic athlete. 
Josh Landmann, from Blackpool, was left paralysed from the chest down after he dove into a swimming pool five years ago while holidaying in Majorca.
But soon after turning 20, the accident left him with a fractured neck and paralysed from just below his chest. He was told by doctors that it was unlikely that he would ever walk again.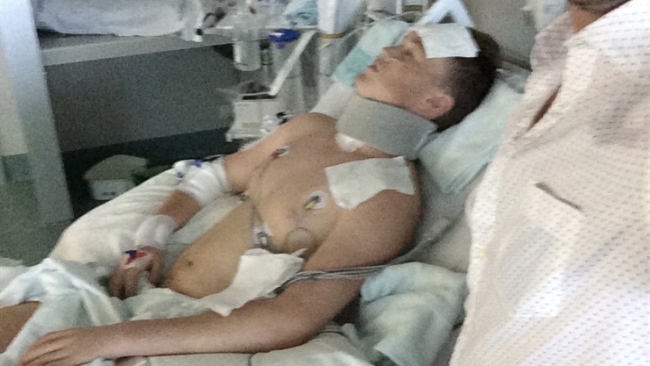 Following surgery in Spain and after two and a half weeks in hospital there, he returned to the UK by air ambulance for further treatment and rehabilitation.
Josh had always been a keen sportsman throughout his early life, he played hockey for Lancashire, enjoyed cricket and rugby, and swam for school teams.
Following an intense recovery programme with weekly mobility and strength sessions, Josh managed to regain some of the use of his legs, but relies on the use of crutches and a wheelchair.
Five years on, Josh is determined not to let his disability define him and has continued to focus on competing in sport by taking part in triathlons and running events.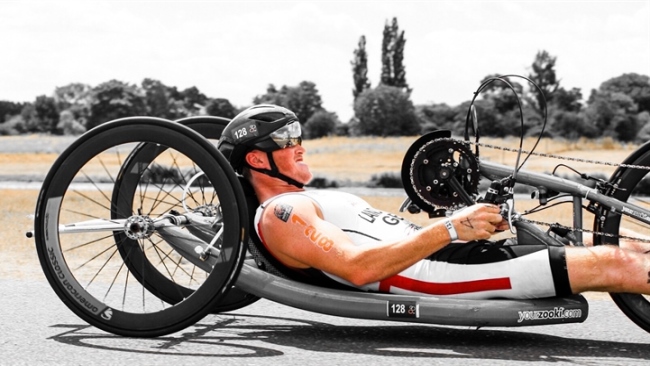 His aim is to compete in as part of Team GB in the paratriathlon in the 2020 Tokyo Paralympics and he is set to take part in the 10k event at the Simplyhealth Great Manchester Run on Sunday 19 May as part of his training.
Josh, 24, said: "When I first dove into the pool and hit my head, I had no idea of the extent of my injury until I swam to the side and felt a burning sensation.
"As a result, I was left paralysed and transported to hospital in Mallorca. It wasn't until I was transferred to the UK that I was told I was unlikely to be able to walk again.
"I just got on and dealt with what I had at the time and thought if more feeling and movement came back then it was just a bonus to my future mobility.
"I knew time would never go back, things weren't going to be how they used to be, so the sooner I can come to terms with that, the better this is going to be for myself and for my family.
"I've tried to improve my walking ever since I left rehabilitation, but I do still have to use my chair most of the time I'm out of the house and doctors have said it's likely I won't progress any further.
"I try to think twice and realise that maybe the accident happened to me for a reason, and I definitely wouldn't be competing at the levels of sport I am doing now and would definitely not have been given as many opportunities as I have been.
"I've adopted this outlook on life since the accident, purely because in the back of my mind I would have been thinking "what if" – like what will the consequences be, whereas now I definitely think if I don't do it, I might regret it."
"I will be taking on the Simplyhealth Great Manchester Run as part of my training as a triathlete. It fits well with my schedule and I have heard about the incredible atmosphere on course which made me want to be a part of it."
Josh will join 30,000 people for the Simplyhealth Great Manchester Run in May, where thousands celebrate everything that's great about the city. The event features a 10k, half marathon and Junior and Mini Run and is known for its buzzing atmosphere and booming anthems that rock Manchester's streets.
He added: "Sport was a huge part of my everyday life pre-accident and during my recovery I was anxious about where this was going to go and if I could continue to participate.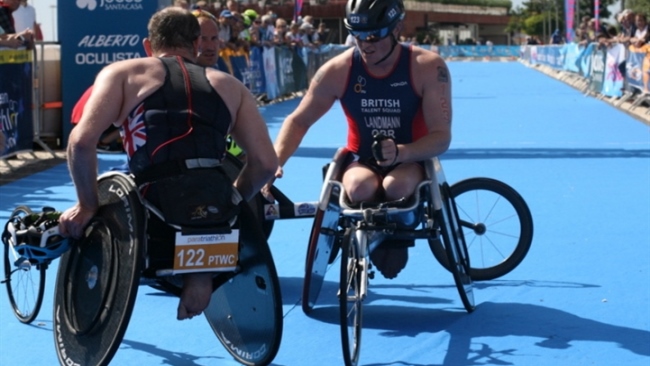 "Most of them were ruled out, but after taking part in running events and the Superhero Tri, I was spotted by a Team GB coach and everything progressed from there. I'm currently training and aiming towards the Paralympics as my dream.
"The support from my friends and family has given me such a positive outlook on life, but I've also experienced so many things throughout my time in rehabilitation.
"I know in the past I've taken so many things for granted, now I just take every opportunity I have and appreciate everything I'm offered."
Do something to show them what you're made of and enter the Simplyhealth Great Manchester Run