Len Returns To Bristol 10K After Stroke Rehab
Every runner has a story, it's time to start yours. To enter the Simplyhealth Great Bristol 10k, visit: Greatrun.org/Bristol10k
A man who suffered a stroke and managed to rebuild his life through running will take on the Simplyhealth Great Bristol 10k for the local charity that 'saved his mental health'.
Len Osgood, from Shirehampton, suffered a stroke when he returned home from work in July 2015, when his legs gave way as he travelled up the stairs.
After collapsing, Len was taken to Southmead Hospital Bristol where he was told he had suffered a stroke and was placed on medication.
Len was a keen runner and motorbike enthusiast and was left devastated when his recovery meant that he was unable to keep doing the hobbies he loved.
Due to being inactive and staying at home, Len's mental health began to suffer, and he was referred to counselling sessions at Bristol After Stroke, a charity that focuses on both physical and mental aftercare.
Len, 66, suffered from anxiety and depression but had his life transformed by the aftercare team and as his confidence increased, he felt able to take up running again and saw a complete change in his mental health.
He decided to sign up to the Simplyhealth Great Bristol 10k on Sunday 13 May after taking on the event four years ago, in the hope of raising money for Bristol After Stroke to repay them for their services.
Len, who is now retired but is also a volunteer for the charity, said: "I always considered myself quite fit and active, I had taken part in marathons before and loved running and was really involved in the motorbike community.
"Then it all changed in 2015 when I had a stroke. Luckily it came when it did as I was in the house but I was about to get on my motorbike and head to Weston Bike Night with my wife Liz, which would have had terrible consequences.
"I fell to the floor and collapsed in the room but managed to ring my son who called an ambulance. I was taken to hospital for an MRI scan and my blood pressure was really high.
"From then on I felt there was something missing in my life. I struggled mentally as well as physically with the recovery from my stroke. "It made me feel like I had dodged a bullet. I had some left side weakness and I began to then realise the psychological impact that it had on me.
"I felt depressed and had anxiety issues as well as feeling fatigued, so I was referred to the Bristol After Stroke centre where I received counselling and started to attend the South Gloucestershire Stroke Café.
"I went on the Action After Stroke course and it really helped me to understand and accept what happened, as well as socialise and see the emotional impact of what I had gone through- they really saved my mental health.
"As I felt better and after speaking to my GP I was able to go out on shorter runs which helped me even further.
"I then decided that I wanted to take on a challenge to fundraise for Bristol After Stroke, after all they had done for me."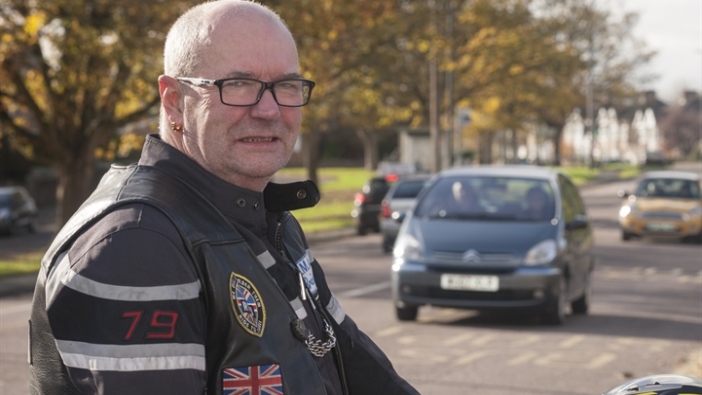 Len will take on the Simplyhealth Great Bristol 10k with a team of runners to raise awareness about the affects of strokes and the importance of aftercare.
He is returning to the event after a four year break and hopes to cross the line with his friends and says he won't be focusing on pace like previous years.
He will join thousands of runners who will conquer a 10k challenge in Bristol this spring.
Over 13,000 people will start good and finish greater as they take on a scenic course through the awe-inspiring surroundings of the city.
Len added: "Gradually over the last few months I have started to get my fitness back and I thought why not aim for a big challenge in 2018? "Running has helped give me the headspace I needed when I felt very low, it's great to get outside and get a sense of freedom back.
"The charity is obviously a cause that is really close to my heart and I hope that others get behind it because I don't know where I would be without them. Everything I do for them is to give something back to acknowledge how much they have helped me."
For more information about Bristol After Stroke, visit: www.bristolafterstroke.org.uk
Every runner has a story, it's time to start yours. To enter the Simplyhealth Great Bristol 10k, visit: Greatrun.org/Bristol10k