Since the very beginning, the Great North Run has been a celebration of ordinary people doing extraordinary things.

This year, the event is celebrating everyday heroes, people who give back to their communities and inspire those around them with their dedication and perseverance.
Alex Oliver is taking on his fifth Simplyhealth Great North Run, taking time away from his role as head coach at Brandon Boxing Club.
Alex has built the County Durham club up from humble beginnings to its current position, with almost 150 members in new purpose-built facilities in Brandon.
The former boxer retired from competition in 2009 when his daughter Kara-mai was born and directed his efforts into building the club alongside wife Michelle.
It now offers 20 classes a week to the community, and is known widely for its inclusivity. Kara-mai, eight, has Down Syndrome and autism, and she along with schoolmates attend the club's Rookies class, an all-inclusive boxing fun class.
Alex's efforts have been recognised when he was named in this year's New Year's Honours List, being awarded with the British Empire Medal for his services to the community.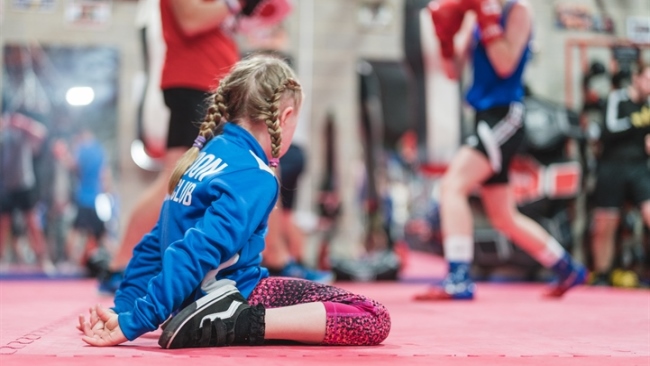 Alex, who works full time as a civil servant, said: "I wanted to set something up locally where children could walk here, I wanted to be different from a boxing club in that I wanted everybody to be able to attend – I wanted it to be a community-based project for all types of people.
"It's not a rough area, but it's not massively affluent either. I was aware that there were facilities for footballers and cricketers, but nothing for boxing. You could unearth some talent by creating that facility. I thought there was an avenue for a boxing club to be built here, and it has taken off an expanded, showing that the area as a whole supports it massively.
"Everyone is here for their own reasons. They either want to have a good punch out and release the aggression, channel it in the correct way, they might want to compete and reach the highest level, they want to lose a few pounds.
"I could never have dreamt it would reach the heights it has, it has been tremendous.
"I was really proud to receive the British Empire Medal. When I initially got the letter I got my wife to have a look at it. It looked very real but I wasn't sure – so I had to call to confirm. I was overwhelmed for myself and for my family.
"I think it shows that I'm from a pit village and anyone can reach these goals and targets, and I was proud that I was able to achieve that.

"I'm proud of the club as a whole, we're all in it together, I always say that. Often I do get the accolades but I always like to promote the coaches, all volunteers every night of the week. It's a great team effort, not just myself but for the whole club."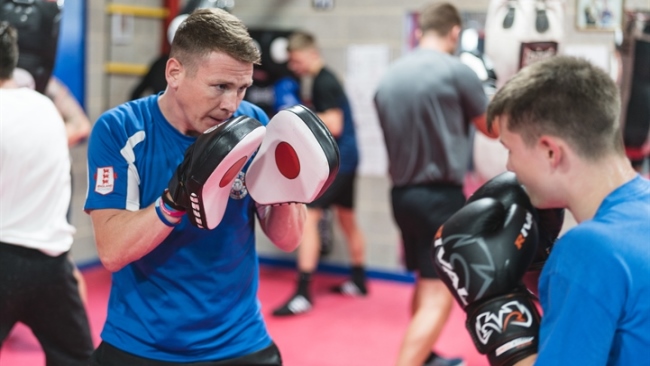 Wife Michelle also coaches at the club, which helps to build the family atmosphere that Brandon Boxing Club has become famous for.
She said of Alex: "He's non-stop. From the minute he gets up he's busy with work, then the boxing club, he's always on the go, trying to add extra to the club. He's non-stop, he's hyper. I don't think he can switch off. I think he gets bored if he has a week off, he's itching to be back to start something else.
"He's very easy to get on with and he's eager to push the boxers to do extra. He treats them more like his family than a boxer, he puts extra time into them.
"I'm very proud of all the charity work Alex has done, he's helped not just big organisations like Macmillan and Down Syndrome North East, he's helped individuals like a local girl who needed to go to Germany for a back operation, he's always looking to help.
"Everyone knows him in the community, I'm very proud of him. It's not so good when we're out shopping because everybody wants to talk to him, he's like a celebrity."
Megan Bainbridge is an up and coming boxer with two national medals to her name so far, and is on the England pathway. She believes Alex's efforts with Brandon Boxing Club have put the local area on the map for all the right reasons.
She said: "He's tried to make the club as friendly as possible. He used to be a boxer himself so he wants everyone to be one big family, and that's what we are.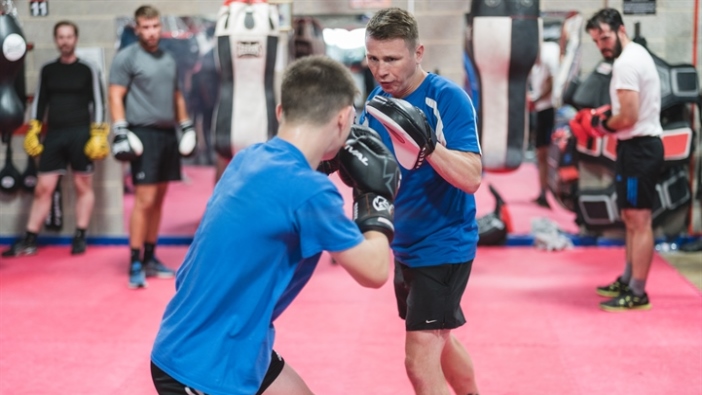 "It's amazing to have this so close. There's a lot of community spirit. Brandon is a small town, it brings everyone together and puts Brandon on the map. You could talk to Alex straight away, he's a very understanding coach.
"He built the club to get people off the streets, so that they have something to come to. It gives the kids who have been in trouble something to do and it takes them out of misbehaving."
Craig Thompson is one of the people that has been directly helped by Alex and the club. When the club opened, Craig had spent that New Year in hospital with pancreatitis, brought on through alcohol.
Alex, a friend of Craig's for 20 years, convinced him to join the club to get his life back on track.
Craig said: "He said he thought the club would do a lot for me. That shows what kind of a person he is, he was pretty relentless and wouldn't take no for an answer. When I came along at first I thought it wasn't for me, but Alex would take me to one side and give me advice.
"I started feeling fitter and fitter and loving the training and I've just came ever since. He's a brilliant coach, he's excellent with the kids and he's excellent with me. Not just as a friend but as a person. He obviously knew I had problems, and he wanted to help me
"He wanted to help me get back on track and he's been absolutely amazing for me. I never used to do any sort of exercise at all. Now I run every morning, I run at 4.45am every morning, and I come here on a night."
Craig will take part in his fourth Simplyhealth Great North Run this month, and he joked: "If you asked anyone who knew me before then if Craig Thompson was doing the Great North Run they would have laughed at you and I would have laughed at you as well.
"There was no way I could have done it and it's because of Brandon Boxing Club and Alex that I can do that.
"I'm pretty proud of myself but it was my own fault that I'd got into that situation, so it was me who had to get myself out of that. I couldn't have done it if it wasn't for the club. I'm more proud of the club, the youngsters who come here to train and the coaches than I am of myself. I still am pretty proud of myself though.
"He's brilliant as a person. Don't get me wrong, if Alex sees you not working hard he will tell you, but he's also a brilliant motivator of people. He's brilliant with the kids, he's unbelievable.
"They love him. He's that good of a people person he makes you want to come back."
Simplyhealth Great North Run is live on BBC One on Sunday 9 September, 09:30-13:30. For more information on the Simplyhealth Great North Run, visit: Greatrun.org/North