Mum'S Account On Post-Natal Depression For Bristol 10K
To enter the Simplyhealth Great Bristol 10k visit: Greatrun.org/Bristol10k
A mum who battled post natal depression before turning her life around to embark on 'The Mother of all Challenges' with Alex Jones has penned an honest account of how running helped her recovery.
Mum-of-two Jodi Dowse, from Lawrence Weston in Bristol, is set to take on the Simplyhealth Great Bristol 10k this spring, after she returned from taking on five days of gruelling challenges with a team of inspirational mums for Sport Relief.
She joined The One Show's Alex Jones to swim across Loch Lomond, climb Helvellyn, cycle across the Lake District, crawl through the Brecon Beacons and run across the Welsh Coast to raise awareness about maternal health issues.
Now fresh from her challenge, Jodi has spoken openly about her battle with post-natal depression and how running helped save her mental health.
Jodi helped manage her mental health issues through her love of running, setting up a group called Straight Up Fitness to show people the positive impact that exercise can have on a person's mindset.
She is now determined to raise awareness about mental health and will take on the Simplyhealth Great Bristol 10k on Sunday 13 May as her next challenge.
Jodi, 29, said: "Over the years, I felt as though I had always failed in my mind, be it college, losing weight, friendships or even getting Yorkshire puddings to rise.
"Never more so than after my first son Taylan, I felt biologically programmed to be a mother and I suffered with postnatal depression, which left me feeling a failure.
"I hadn't ''succeeded" in being a mother and added that to my ever-growing pile of failed attempts.
"For the first few years of our lives together, I couldn't find that connection I felt I should have and struggled to feel like a worthy mother. I didn't realise I was suffering with post natal depression.
"When my son reached two years old, I started to see a light at the end of a very long tunnel. I received support after my partner urged me to talk to someone and I was coming to terms with my mental health.
"I realised I hadn't failed, quite the opposite. I wasn't recovered, I wasn't fixed, but I was learning that it was OK to not be OK.
"A close friend had started running and at the time, she had four boys. I couldn't believe she had four children and managed to get out and run 10k on a weekend, so much so that I asked her why.
"She said it was for her own headspace. I decided I needed to give myself some of that time and so my relationship with running began.
"At first I didn't get it. Everything hurt, I wobbled in odd places and I ached in even weirder places afterwards.
"Very quickly I noticed a drastic improvement on my mental health. I felt like I was achieving something.
"I felt incredible after a run, knowing I had accomplished whatever distance I had set out to do, big or small. Fast forward a few years and my mental health went up and down, as did my love of running but there was no doubt in my mind that It helped, it helped stabilise me and try to feel positive.
"In March I took part in The Mother of all Challenges with four other incredible mums including Alex Jones and helped to raise £800,000 for Sport Relief. Most importantly, I did it to raise awareness about maternal mental health.
"This has inspired me to reignite my passion to join the movement to normalise mental health conversations, as well as my love of running."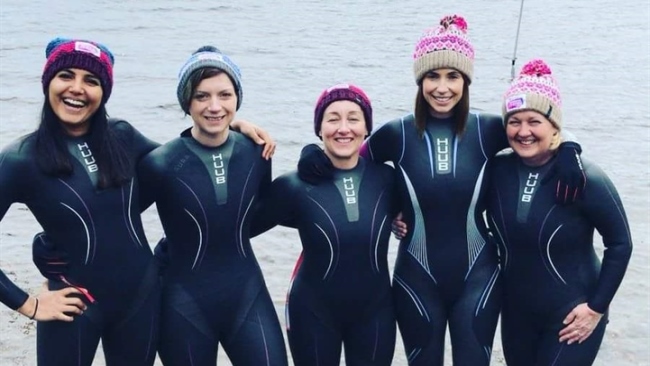 Jodi has been inspired to take part in as many running events as she can this year, starting off with the Simplyhealth Great Bristol 10k in support of local charity Bluebell Care.
She will join 13,000 others who will conquer a 10k challenge this May, as they take in the awe-inspiring surroundings of Bristol.
The 10k starts and finishes in Bristol's city centre before heading out along the Avon Gorge, with runners passing under the Clifton Suspension Bridge twice before being given a hero's welcome when they cross the finish line.
Jodi added: "Taking part in such a memorable and tough challenge has inspired me to want to take on running events to keep the conversation going about mental health.
"I am taking on the Simplyhealth Great Bristol 10k, followed by the Snowdonia Marathon where I'll be raising money for Bluebell Care, who are based in Bristol and support mothers who are suffering with post natal depression.
"There are days when I walk, days when I sob a bit and days when I have flying feet and smile all the way round. For me, running is my constant achievement and is always there when I need it."
To enter the Simplyhealth Great Bristol 10k visit: Greatrun.org/Bristol10k