Mums Of Tragic Teen Sweethearts Set For Great North Run
The Simplyhealth Great North Run is shown live on BBC One on Sunday 9 September from 9.30am-13:00. For more information about the Simplyhealth Great North Run visit: Greatrun.org/North
The mums of two teenagers from the North East who were killed in the Manchester Arena Attack are set to take on the Simplyhealth Great North Run together in their memory.
South Shields couple Chloe Rutherford, 17, and Liam Curry, 19, were among 22 people who were murdered at the Manchester Arena last May.
Following this, their parents Lisa and Mark Rutherford and Caroline Curry set up the Chloe & Liam Together Forever Trust to honour their children and to provide support and funding for others to follow their dreams.
Chloe was a passionate performer, with a love of music while Liam was a talented cricketer and keen sportsman. The Together Forever Trust aims to support talented youngsters as they explore their passions in arts and sport and has already helped many people from across the UK with grants.
The mums of the teenage sweethearts Lisa and Caroline decided they would take on this year's Simplyhealth Great North Run on Sunday 9 September to raise money and awareness for the Trust, which recently gained charity status.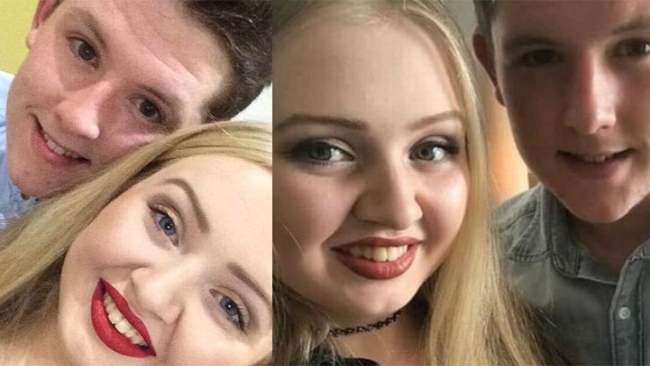 The Simplyhealth Great North Run weekend holds special memories for the families, with both Chloe and Liam having taken part in the Junior and Mini Great North Run before, as well as Liam running the half marathon in 2015.
It is the mums' hope that they will be able to cross the finish line together, hand in hand, in memory of their children.
Lisa, 47, said: "Chloe and Liam's deaths changed everything for us and our lives will never be the same but we are finding a lot of comfort and purpose in the Together Forever Trust.
"We prefer not to use the words victim or tragedy because they were just so full of life. They went to the concert because that's what they enjoyed doing, they were living their life to the best they could.
"After last year, we were overwhelmed by requests from people who wanted to do something to support us and that's how the Together Forever Trust was born.
"Chloe was an amazing performer and loved music and Liam was brilliant at cricket. We knew the charity's purpose should be helping other talented children achieve their dreams, it is a perfect fit.
"Our family has grown up around the Great North Run, we live in Marsden and Chloe would often stand outside our home and hand out oranges to the runners.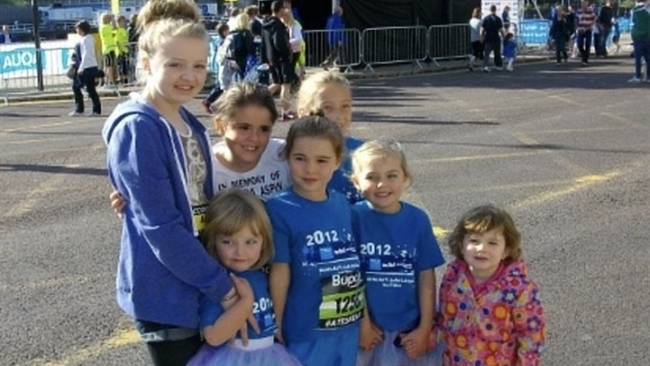 "She also took part in the Junior and Mini Run with her cousins and she used to lead little warm-up sessions with them.
"The event is something that I've always wanted to do but haven't been able to because of illness. However this year I am determined to take part and complete it for Chloe and Liam, hand in hand with Caroline.
"Chloe's teacher is going to push me around in my wheelchair and a lot of our family have signed up to do the Junior and Mini Run the day before.
"The run will be a huge challenge and it will be such an emotional weekend for us all, but we this event means so much to us and it will be a special moment when we cross the line together."
Both families are determined not to think about the atrocity surrounding Chloe and Liam's death, but more about the happy lives that they led.
Lisa and Caroline will join a huge team of friends, family and supporters who will take part in the world's biggest half marathon to raise the profile of the trust, as well as vital funds to honour Chloe and Liam's legacy.
Caroline, 47, added: "We've really become one family and we know that would make them so happy.
"The Trust is what is allowing us to continue each day. It gives us a focus and a drive to make sure that they are always going to live on.
"Seeing young people being able to fulfil their dreams through Chloe and Liam's legacy is a great comfort.
"We want to put our energy into something positive because Chloe and Liam were so full of life and there was so much love for them out there from everyone they met.
"We're happy to be able to five people the opportunity and the chance to fulfil their dreams. We say it a lot but if we are able to help someone to perform in the West End or be the next sports star along the way then it would be an amazing moment."
For more information about the Chloe & Liam Together Forever Trust visit: https://www.facebook.com/ChloeAndLiamTogetherForever
The Simplyhealth Great North Run is shown live on BBC One on Sunday 9 September from 9.30am-13:00. For more information about the Simplyhealth Great North Run visit: Greatrun.org/North