Natalie'S Charity Run In Memory Of Her Friend
A school teacher is set for the Simplyhealth Great East Run in order to raise funds for Woolverston Cancer Ward after losing her friend to the disease.
Natalie Southgate, from Ipswich, will use her run to raise money for the hospital that cared for her friend and colleague Mike who lost his battle to leukaemia and for her mother who is now in remission.
Mike and Natalie became close friends at school where they both worked. They shared an interest in football and became running buddies.
Unfortunately, Mike was diagnosed with Leukaemia in July 2016 and the two weren't able to run together anymore.
The shocking news made Natalie focus on helping him and she lost her passion for running. However, she promised him that she would enter the half marathon one day.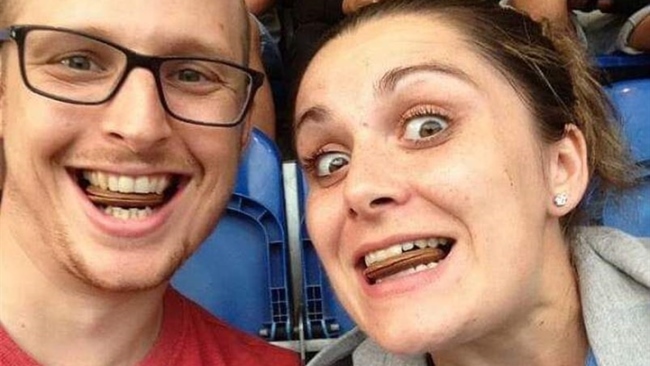 Sadly, 29-year-old Mike passed away on 23 August 2017, leaving his wife and a baby girl.
It was a tragic event to the family and friends who all loved Mike. This year, Natalie will take part in the Simplyhealth Great East Run in his memory on Sunday 16 September.
Natalie, 26, said: "I couldn't quite come to terms with what had happened and it took a while for the grief to set in.
"I really struggled after the funeral and have no memory of my first term. I saw a counsellor, spoke to friends and family but nothing seemed to help me move forward."
Natalie decided to use her grief and emotions to drive her to start preparing for the half marathon event in order to keep her promise to Mike.
She joined a Slimming World and a running club where she met a lot of inspirational people who helped her to move forward.
Natalie said: "Running has helped me to cope. I push myself harder and further and each time I do more than I possibly thought imaginable.
"Whenever I run I feel close to Mike and that gives me a lot of comfort.
"Mike taught me not to have any fear. I have a fear of needles but I give blood now because I saw how many bags Mike needed."
Natalie says that her aim is to raise money and give thanks to the Woolverston Cancer Ward as they provide amazing care to patients and their families.
Natalie is now busy with preparation for the Simplyhealth Great East Run, which is just five weeks away.
Natalie said: "The team in the hospital are very special people. Despite the rough journeys patients are on, they are always there for their patients.
"One memory I have is when Mike would go out for days and come back to hospital with some weird and wonderful arrangements on his bed, similar to the towel decor you get in hotels! He would always send me a picture of his room when he arrived to such sights!
"They are some extraordinary people who genuinely care about the patients in their care. They make everyone feel welcome and I always felt welcome to visit Mike."
Natalie's mother, Gloria, also received a treatment there after being diagnosed with womb cancer in 2011. She required radiotherapy and hysterectomy but is luckily in remission and managed to beat the disease.
Natalie's friend Elishar who was diagnosed with leukaemia a couple of years ago and recently relapsed is also receiving a treatment in the Woolverston Cancer Ward with the support of the staff there.
The Simplyhealth Great East Run is a sold-out event where runners can take on a 13.1 mile challenge course across a scenic course that starts and finishes in Ipswich town centre.
The course starts and finishes on Russell Road and takes runners through many beautiful landmarks such as Holywells Park, Ipswich waterfront, Orwell Bridge and Ipswich Town FC's Portman Road stadium.
For more information about the Simplyhealth Great East Run, visit: Greatrun.org/East
To support Natalie's fundraising campaign visit: www.justgiving.com/fundraising/natalie-southgate4