Simplyhealth Great North Run Ballot Closing Soon
The general entry ballot for the world's biggest half marathon, the Simplyhealth Great North Run, closes soon – as runners are urged to get their applications in before the deadline to avoid missing out.
The annual spectacular, which this year will be staged for the 38th time, will take place on Sunday 9th September. More than a million people have completed the 13.1-mile distance from Newcastle to South Shields since it was first staged in 1981.
Interest in the event is as high as ever, with thousands already entering the general entry ballot, which closes at midday on Monday, 5 February.
Last year saw a record amount of finishers in the world-famous half marathon, with 43,127 runners of all abilities crossing the finish line on the South Shields coast, which was won by Sir Mo Farah for the fourth consecutive year.
It has become a must-do event among the running community, with thousands returning every year to take part.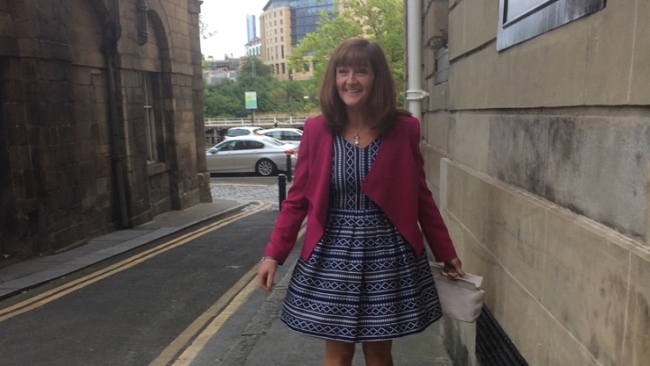 Wendy Brown
Wendy Brown, from Bishop Auckland, will be taking on her 27th Simplyhealth Great North Run in September. The 56-year-old took part in her first Great North Run in 1989, and said: "I have only missed two Great North Runs since 1989, due to having my children. In fact in 1995, after having my first child, most of my training was pushing her pushchair over my usual training route and would walk 45 miles per week.
"I can't not do it – it would feel as though I have missed out on an important yearly challenge. It is the best event of its kind, so why go elsewhere?"
Stuart Clarkson, meanwhile, expects to complete his 18th consecutive Simplyhealth Great North Run in 2018. The Leyburn 41-year-old said: "I entered my first in 2001 as a way to get fit as I had gone from being a farmer and very thin to being an accountant and very unfit and overweight.
"The Great North Run was my first ever race. I then got the bug and started entering other races such as 10Ks- but I have stayed loyal to the Great North Run. It's such a great atmosphere, the support is the best in the world.
"I will continue to enter for as long as my body will let me."
Doug Ross, from Belmont, near Durhan, has taken part in every single Simplyhealth Great North Run and is looking forward to his 38th event this September. The 62-year-old said: "I continue to enjoy the atmosphere created by this regional, national and indeed internationally-acclaimed event.
"I return to the run each year because as a diabetic it provides me with a goal for which I train all year and this helps control the condition as exercise is a significant factor in maintaining good heath if you have diabetes.
"I also enjoy running not only with those simply enjoying themselves but also being part of an event where my running heroes take part, such as Mike McLeod and Sir Mo Farah."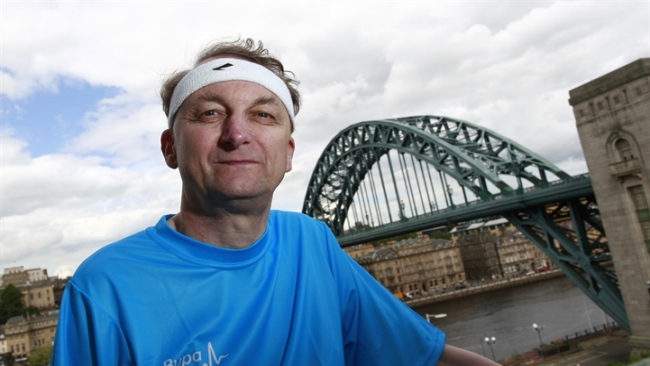 Michael Thompson
Michael Thompson is believed to be the only person from Stockton to have taken part in all of the Simplyhealth Great North Runs since 1981. He said: "I run to keep my 100 per cent record intact. My ambition which I probably share with all the 94 who have taken part every year, is to be the only person to have completed every event.
"I have always enjoyed running from a young age and The Great North Run is now part of my life."
The Simplyhealth Great North Run is the highlight of a remarkable weekend in the North East of England which also features the iconic Great North CityGames, the Great North 5k plus the Junior and Mini Great North Runs.
In 2018, The Simplyhealth Great North Run will form part of the finale of next year's Great Exhibition of the North.
The event will be the centrepiece of the Exhibition's final weekend in September. The Exhibition will showcase the best of art, culture, design and innovation across the Northern Powerhouse.
To register for the ballot prospective applicants should visit www.greatrun.org. The ballot will close at midday on Monday, 5 February with all applicants being notified by email no later than Friday 9 February.