Stuart Takes On North 10K And Gnr For Colitis Awareness
Enter the Simplyhealth Great North 10k Gateshead at: Greatrun.org/North10k
A man who battled a severe form of Colitis which resulted in him having his entire bowel removed is set to take on a running challenge this year to raise awareness about the condition.
Stuart Fearn, from North Shields, Tyneside, saw his health deteriorate during the summer of 2012, which came to a head early the following year when he was diagnosed with a serious case of Ulcerative Colitis.
Following several flare-ups, Stuart underwent a nine-hour operation to remove his bowel after his Colitis diagnosis resulted in it being covered in ulcers and bleeding heavily.
The operation became lifesaving, after Stuart was told that his organ would have given up by the end of the week if he did not proceed.
He had been diagnosed with the condition towards the end of 2012 following a dramatic loss in weight, where he lost three and a half stone in the space of a few months.
Stuart was left with a colostomy bag before making a decision to undergo further surgery to create a mock-bowel, an operation called J-pouch surgery.
He now relies on daily medication but is determined not to let his condition define him and hopes to use his experience to raise awareness about Crohns and Colitis.
He has signed up to take part in the Simplyhealth Great North 10k Gateshead on Sunday 8 July, along with his wife Kirsty, to raise money for Crohns and Colitis UK.
Stuart, 48, said: "In 2012 I started to become really ill and had no idea what it was. I ignored the symptoms for a while which was completely wrong as I had lost a huge amount of weight and was clearly ill.
"I had irregular bleeding and when I finally went for a scan I was diagnosed with Ulcerative Colitis, a condition I had never heard of until then.
"I was completely shocked when I saw on the scan the bowel covered in ulcers and that I had a severe form of the condition.
"I was taking around 80 tablets a day including steroids for a long time and I seemed to be getting better after the flare up but then I took ill again a year later with a more severe flare.
"I went into hospital and it got to the point where doctors told me that if I didn't have an operation to remove my entire bowel then I wouldn't survive.
"Even though my life was at risk, the thought of having a colostomy really scared me and I was reluctant before I spoke to people who had gone through the same thing.
"I went through the first operation which took nine hours and I spent around five weeks in hospital, relying on the use of a colostomy bag before I was able to have a reconstruction.
"Some of my small intestine was then made into a J-pouch, meaning I don't need a colostomy bag any longer and consider myself having a hidden disability.
"In total I had around a year off work and 23 hours of surgery although I am doing well now it has been a long road to recovery.
"After my diagnosis my wife Kirsty decided that she wanted to start fundraising for Crohn's and Colitis UK and I now finally feel well enough to be able to join her too, which is when we decided to sign up to the Simplyhealth Great North 10k together."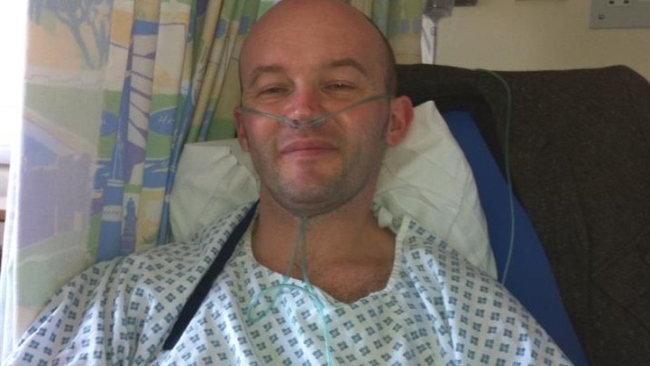 Stuart will join 5,000 others who will share the satisfaction of completing a challenge at the Simplyhealth Great North 10k, whatever their pace or motivation.
Runners will experience the ultimate finish line feeling as they enter Gateshead International Stadium where friends and family can gather to cheer them on.
Stuart and Kirsty are taking part in the 10k as part of their training for the Simplyhealth Great North Run, which takes place in September.
Stuart, who is Head of Branches for Newcastle Building Society, added: "I have never classed myself as a runner but since I was diagnosed and helped to recovery by some great doctors and nurses I thought I should do something to share my experiences.
"I am 50 next year and thought that by taking on a challenge now, I'll be able to look back when I hit that age and be proud of my achievements by saying I've ran a 10k and a half marathon.
"I know it will be a huge challenge for me but I am determined to cross the finish line and I have Kirsty and a group of supporters there with me to keep me going."
To support Stuart's Crohns and Colitis fundraising, visit: https://www.justgiving.com/fundraising/stuart-fearn 
Enter the Simplyhealth Great North 10k Gateshead at: Greatrun.org/North10k