Sue To Run In Birmingham After Losing Weight
A woman will take part in the Simplyhealth Great Birmingham Run after losing weight via Slimming World and becoming a Slimming World consultant.
50-year-old Sue Weaver, from Halesowen, managed to lose 2 and a half stone after joining Slimming World.
She realised that she didn't want to be overweight and unhealthy in her 50s and needed to change her lifestyle. She reduced high-fat and sugary foods and started eating healthier options.
Sue started running 12 years ago in memory of her dad, who died in 1986, and was able to see the benefits of losing weight straight away. She became faster and running became much easier and more enjoyable.
Sue said: "My life changed so much since losing weight with Slimming World. I run 2 to 3 times a week and it is a great stress booster. It also helps me to keep to my target weight. I have always been over-weight but because of Slimming World and the running I am now a slimmer, happy 50-year-old!"
What is more, Sue even changed her career and gave up her estate agent job to become a Slimming World consultant in January 2018.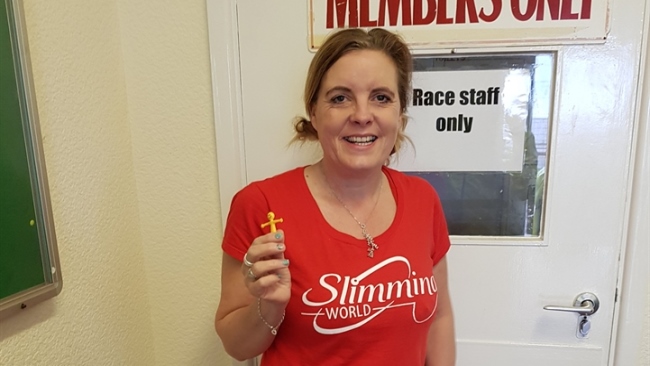 She said: "I love my new role of helping people live a healthier and happy life. I have met so many amazing people and I am helping my members get more active."
Sue is now set for the Simplyhealth Great Birmingham Run on 14 October and will be raising money for MND, Acorns Children's Hospice and Cancer Research, charities that are close to her heart.
The Simplyhealth Great Birmingham Run will start on Broad Street before taking runners to handsome Highfield Road in Edgbaston and down the infamous hill of Lee Bank Middleway, once a challenging incline near the end of the half marathon. Participants will then do a lap of Cannon Hill Park and world-famous Edgbaston Stadium before turning back to the city centre after they reach beautiful Bournville. The run finishes before thousands of cheering spectators on Jennens Road and the Aston University Campus Charity Village.
Anyone who entered the Simplyhealth Great Birmingham 10k will receive a £10 discount on their entry fee for the Simplyhealth Great Birmingham Run. To enter click here