Weight Loss Runners Gear Up For Great Bristol Half
The Simplyhealth Great Bristol Half Marathon is taking place this weekend on Sunday 17 September, with over 10,000 participants set to take on the scenic event.
The iconic course will welcome participants of all ages and abilities from around the South West and across the county, as they descend on the city to take on the 13.1-mile challenge.
Many of the runners are taking part for fun, fundraising or as a challenge to improve their general health and wellbeing.
Ahead of the event, a group of participants from across the city who have lost a combined weight of over thirty stone gathered to show off their efforts before their first ever half marathon challenge.
Sean Underwood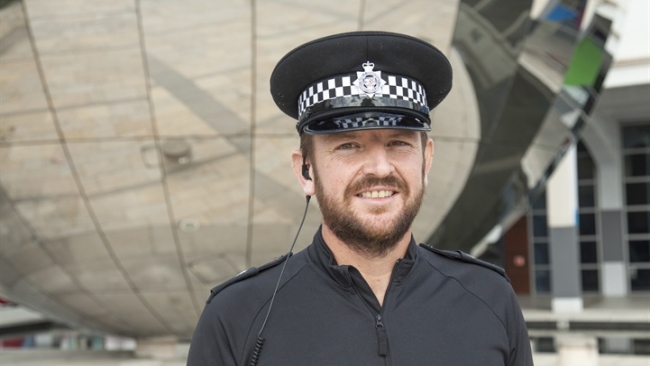 Sean, from Thornbury, is a police officer and lost eight stone after he became too ashamed to play rugby due to his unhealthy lifestyle. Sean went from being 23 stone to a slim 14 stone and is taking on the half marathon to keep up his motivation.
Deborah Williams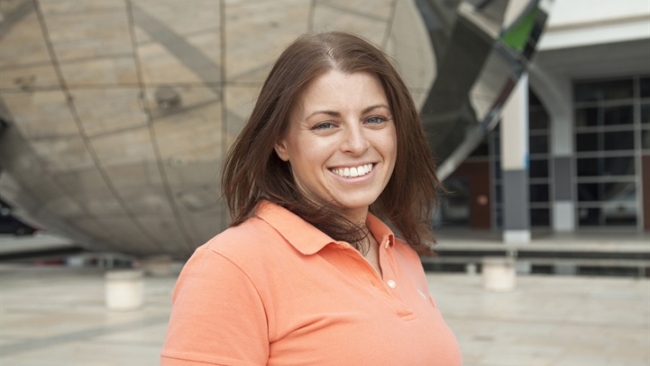 Deborah, from Lees Hill in Bristol, has lost over 10 stone in weight naturally after she was shamed during a nightmare trip to London.
Deborah has managed to halve her body weight and is taking on her first ever half marathon to mark the date of her 'new body's' Birthday.
Jessica Ware
Jessica, from Weston-Super-Mare, has lost four stone after she took up running to improve her confidence and self esteem after she was body shamed by people who called her 'fat'.
Jenna Flicker
Jenna, from Ashton Gate, in Bristol lost over seven stone in 18 months after she was told she may not be offered fertility treatment.
After joining a slimming group and taking up running, she dropped three dress sizes and has transformed herself into an avid runner. She is taking on her first half marathon for Macmillan Cancer Support as she hopes to become a Macmillan Nurse when she graduates.
Over 10,000 runners are set to pound the pavements of the scenic and historic course that makes the most of the city's picturesque backdrop.
Starting on Anchor Road near Millennium Square and Bristol Cathedral, the half marathon gets underway at 9.30am, running parallel to the historic Bristol Harbour before continuing along Avon Gorge and taking in the iconic Clifton Suspension Bridge.
There are ten music points along the course, giving runners a truly special journey before finishing on Anchor Road close to the start line, allowing them to meet up with family and friends and make the most of the bars, restaurants and attractions at the Harbourside.
This year, finishers of the event will have another reason to grab that all-important finisher's bag when they cross the line as the event has teamed up with the Affordable Art Fair to create a bespoke finisher's T-shirt.
The T-shirt features an exclusive design from renowned local artist Alex Lucas, with a cartoon bear taking part in the event, victoriously leaping over the Clifton Suspension Bridge.
The T-shirt is inspired by Bristol's own Bear Pit and reflects the hard work and triumph of all those who participate.
The inspirational runners were today joined by Raman Sankaran, Chief Commercial Officer at Simplyhealth, the event's title partner.
Raman said: "Sean, Deborah, Jessica and Jenna embody everything that Simplyhealth stands for. We know that movement and activity is the cornerstone to better everyday health; it makes us feel better both physically and mentally.
"It doesn't matter whether you're running, walking or wheeling; just being one of the #millionsmoving is reward in itself and helps to inspire many others to take those first steps in improving our health and wellbeing."
The Simplyhealth Great Bristol Half Marathon is delivered in partnership with Bristol City Councill.
Marvin Rees, Mayor of Bristol, said: "I'd like to congratulate all of these inspirational runners for reaching some fantastic milestones and for taking on such a challenge.
"I am sure their stories will offer confidence to others that it is possible to make small changes to improve your health.
"Regular exercise such as running has been proven to be able to make real improvements to your physical and mental health and I'd like to encourage everyone during Bristol's year as a European City of Sport to go out, give something new a try and see if they can make a change.
"Good luck to everyone taking part this weekend. Whilst I can't be there in person, I will be hoping you all get good weather and are able to have a great run – with maybe some new personal bests!"
For all information ahead of the Simplyhealth Great Bristol Half Marathon, visit: Greatrun.org/Bristolhalf