Ex-Athlete Angie Makes Recovery For Great East Run
For more information about the Simplyhealth Great East Run visit: Greatrun.org/East
A former 400m runner who had to stop competing after she suffered a heart attack has managed to turn her life around and has the Simplyhealth Great East Run in her sights this weekend.
Angie Underdown, from Bury St Edmunds, Suffolk, competed at international level above the age of 40 but thought she would have to say goodbye to the sport forever when she suffered a heart attack in 2012.
51-year-old Angie collapsed and suffered a heart attack and was devastated when she was told that her health had begun to deteriorate.
She spent months in recovery and at her lowest point, felt suicidal as she was not able to do something she loved that had been her passion for so many years.
Angie went from training every day to having to scale back her exercise while she focused on her recovery.
Three years after her heart attack, when she turned 50, Angie was told she was able to run again and felt confident enough to go out for her first run.
She gradually built up her distance and began to remember the feeling that running gave her again.
Angie then became a volunteer at Needham Lake's Great Run Local, where she used her experience to encourage and inspire people to take up and enjoy exercise.
She then decided to take part in the first Simplyhealth Great East Run which takes place in Ipswich on Sunday 24 September.
Angie said: "I use to compete at international level even in my mature years of 40 years plus. "In November 2012 everything changed when I collapsed having suffered a heart attack.
"For months into years I could not run because of my recovery. I was devastated and my lowest point was having suicidal thoughts because I thought that running was the only thing I was good at.
"Without running I had nothing. I used to train every day and race at weekends then suddenly I was doing nothing.
"It was extremely hard for me and my mental health and I think my recovery was also affected.
"It wasn't until I hit the big 5-0 in December 2015, three years after my heart attack, that I decided I wasn't going to sit and do nothing.
"I spoke to the doctor and I decided to head out on a walk/jog and I gradually began to build my distance back up. I could only manage around 200m at first.
"When I took on my first 10k since my trauma I thought 'what an achievement!'
"To take on a half marathon in my home region will be truly special."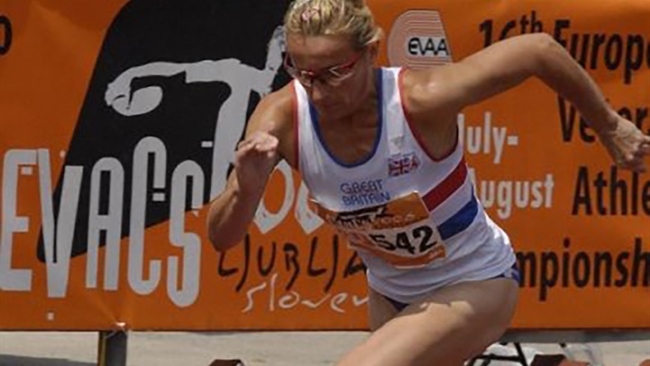 Angie will join 3,000 others for the very first Simplyhealth Great East Run. The 13.1 mile route will take participants through the centre of Ipswich before heading out into the beautiful Suffolk countryside, passing under the Orwell Bridge twice.
Angie is a regular volunteer at Great Run Local Needham Lake, which offers free weekly timed 2k and 5k runs.
She hopes that by completing the half marathon, she can set an example to others that you don't need to be defined by an illness.
Angie added: "Emotionally, I would love to be that athlete again and I know that I may not 100% be there again but I think the competitor will always be in me.
"I am really looking forward to taking part in the event this weekend. At first it was hard to accept that I would never run the times I did but I have now learned to embrace running for it's positive effect on me."
For more information about the Simplyhealth Great East Run visit: Greatrun.org/East