Suffolk Market Events Bring Market To Great East Run
For more information about the Simplyhealth Great East Run, visit: Greatrun.org/East
Participants and spectators at the Simplyhealth Great East Run will be able to benefit from a farmers' market in the event village for the first time this year.
Suffolk Market Events deliver award winning farmers' markets and food festivals across the county and have announced a new partnership with the sold-out half marathon event for 2018.
They will be bringing a range of traders to the event village at the finish of the Simplyhealth Great East Run when it returns to Ipswich on Sunday 16 September.
The traders will form a secondary event village on Alderman Road recreation ground, next to Sir Alf Ramsey Way, which is part of the final 200m stretch of road that the 3,500 runners will take before crossing the finish line inside Ipswich Town FC's Portman Road complex.
Some of the offerings on site will include sweet and savoury crepes, hot and spiced puff pastry curry pies, pulled pork in buns, vegan savouries, chargrilled sausages in rolls and cold pressed fruit and vegetable smoothies.
The partnership is part of the event and its location partners' aim to provide high quality and locally sourced refreshments to runners and spectators on event day.
Angie Bentley, from Suffolk Market Events, said: "We're delighted to be able to bring a range of fantastic traders to the Simplyhealth Great East Run to provide hungry participants and supporters with some of the region's best locally produced food and drink.
"We also have a long-standing partnership with the Great East Swim and we are now delighted to be able to give this tasty offering to the thousands of people in Ipswich on event day.
"Everything that is sold has been produced solely by the person who is selling and nothing will have travelled further than 35 miles to be at the event.
"We always showcase the highest quality of locally sourced food and we plan to make it available all day so that the last runner across the finish line gets the same choice as the first one."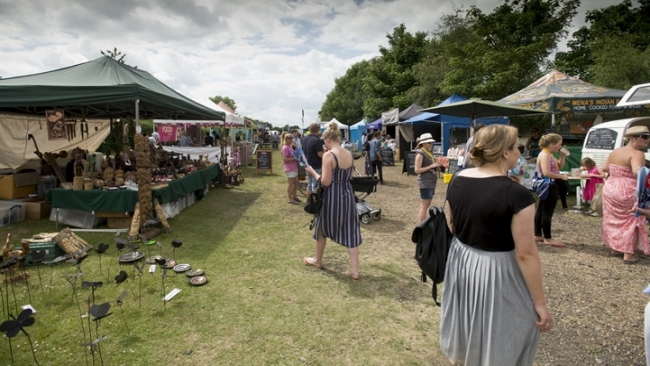 Confirmed outlets that will be at the Simplyhealth Great East Run include:
Fox and the Field
Almost 4,000 runners are set to take on a half marathon challenge at the Simplyhealth Great East Run this Autumn.
The half marathon starts and finishes in Ipswich Town centre and takes runners out into the Suffolk countryside, heading up to the village of Freston, passing under the Orwell Bridge.
Runners then experience a unique finish line feeling by completing their challenge on the practice pitch at Ipswich Town FC's Portman Road stadium.
The event experienced unprecedented demand in its second year and sold out within weeks of opening.
For more information about the Simplyhealth Great East Run, visit: Greatrun.org/East