Three More Countries In Great World Run Initiative
MOROCCO, Azerbaijan and Israel are the latest countries to be represented at the Simplyhealth Great North Run as organisers continue their quest to break last year's record achievement at the world's biggest half marathon.
Last year, the Great World Run initiative saw runners born in 178 nations of the 193 UN recognised nations across the globe represented on the start line in Newcastle.
With less than three months to go until the 13.1 mile event on Sunday 10 September, Israel, Azerbaijan and Morocco became the 119th, 120th and 121st nations to be represented on the start line, edging closer to the record set in 2016.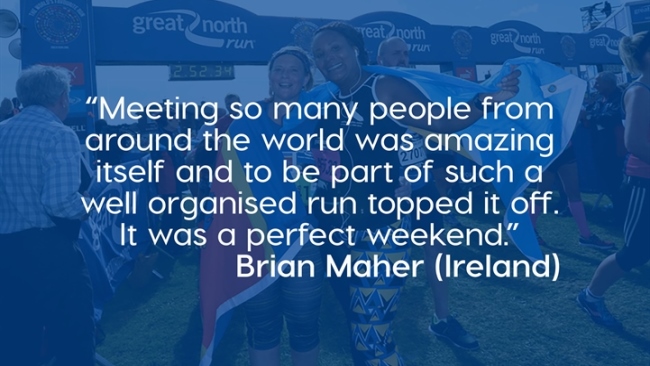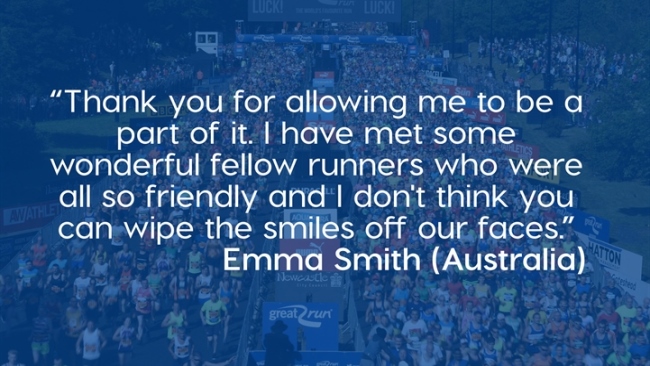 The unique achievement led to then-United Nations secretary general Ban Ki-Moon sending a message of support to the event organisers and the 57,000 entrants.
Mr Ban said: "The Great North Run is an example of how sport empowers, motivates and inspires. It does all this while raising money for many worthwhile causes.
"The Great North Run is a true celebration of humanity, commitment and personal achievement. In a culture that loves to celebrate winners, this event makes winners of all its participants"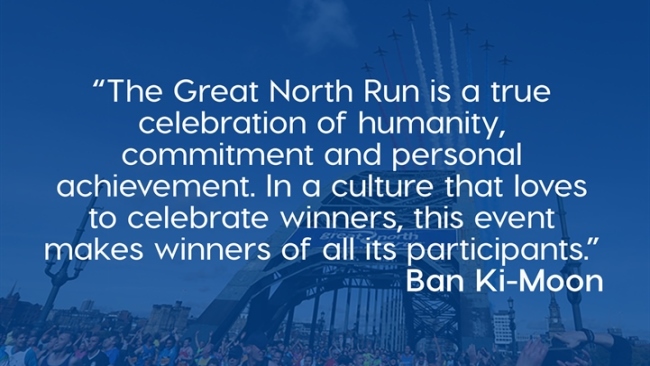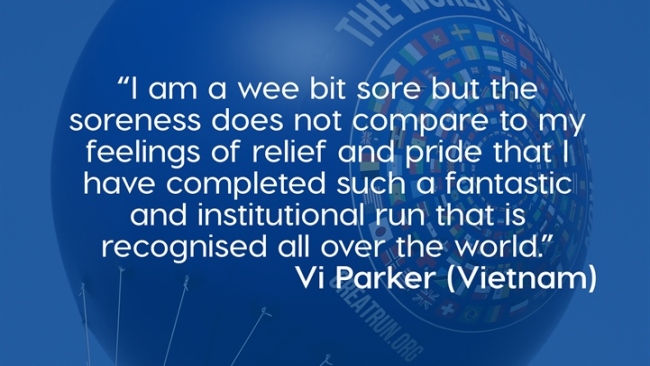 Event organisers The Great Run Company are seeking the support of the region and the worldwide running community in an attempt to recruit some of the smaller nations such as Tuvalu, whose population equals that of Yorkshire town Wakefield.
Some of the nations still to be represented include Cape Verde, Djibouti, Fiji and Micronesia. Last year many of the international runners forged friendships as a result of the event and have stayed in constant contact eight months on from last year's landmark half marathon.
Brendan Foster, The Great Run Company Chairman, said: "Last year's Great North Run was a true celebration of runners from all around the world. That so many of our Great World Run participants still stay in touch underlines the spirit of togetherness that was achieved.
"We're looking forward to trying this again in 2017 and we hope that we can bring in many more people from across the globe in this celebration of running that reinforces our position as the World's Favourite Run."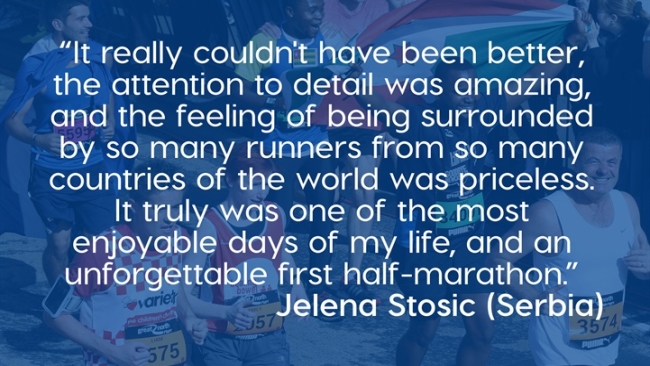 How To Get Involved
For more information on the Great World Run initiative and to find out which countries are yet to be represented, visit www.greatrun.org/gnrworldrun
If you think you can help and would like to be considered for the campaign, please email international@greatrun.org
Potential participants are required to have been born in the country they wish to represent and be able to verify it.